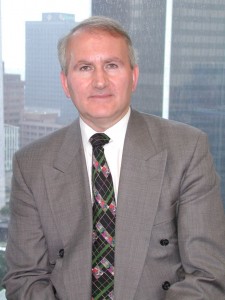 By Adrian Mastracci, KCM Wealth Management
Special to the Financial Independence Hub
Financial stress testing is an indication of how portfolios fare during tough times.
Some US banks have had difficulty passing their stress tests.
Many a portfolio can also benefit from a form of stress testing. Investors often make high demands on the nest egg.
Our tests may reveal cracks in your financial foundations. The analysis is straightforward with "Yes/No" answers.
We survey all new inquiring clients.
"Will your nest egg pass our battery of simple tests?"
Test on 6 issues
Let's test the nest egg on six important issues:
| | |
| --- | --- |
| Portfolio Tests | Your Replies |
| Are you achieving your goals within the current plan? | Yes: ___ No: ___ |
| Are you saving enough to reach the retirement targets? | Yes: ___ No: ___ |
| Are you confident about the retirement projections? | Yes: ___ No: ___ |
| Are you investing within a comfortable mix of assets? | Yes: ___ No: ___ |
| Are you able to tolerate all portfolio risks incurred? | Yes: ___ No: ___ |
| Are you receiving objective planning & investing advice? | Yes: ___ No: ___ |
Apply this short battery of tests to your nest egg.
They are early warnings that highlight portfolio shortcomings.
Together, the six tests make a great team.
None are complicated and each has a payoff.
Any one of the issues can squeeze your financial progress.
Two or more "No" replies can deliver severe implications.
These portfolio remedies provide value:
Ensure your game plan is logical, not emotional.
Reduce the complexity your nest egg may have.
Sell some investments if you own too many.
Revisit your targets and projections periodically.
Stick to quality to err on the side of caution.

Arrange another opinion when doubts persist.

Your goal is to ensure that your nest egg delivers over the long run.
Proactive actions will strengthen your investing pillars.
Questions are welcome.
Adrian Mastracci, MBA,  is president and portfolio manager for Vancouver-based KCM Wealth Management Inc., specializing in designing and stewarding retirement portfolios.