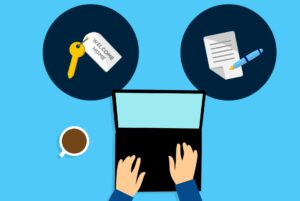 By Brittany Cotton
Special to Financial Independence Hub
For people with bad credit, the experience of buying a home can be quite difficult and daunting. It's a tricky time that necessitates careful planning and preparation.
However, despite the difficulties that low credit scores may present, there are several tips and strategies you can employ to help you navigate the home-buying process. This article highlights some of these innovative strategies.
How to Buy a Home with Less than Stellar Credit
Here are some pointers to help you buy a home even if you have bad credit:
Consider Special Programs
There are numerous loan programs that do not require a high credit score or a down payment if you are a first-time homebuyer or have a low income. Some options [in the United States] to consider include USDA loans, VA loans, and the Fannie Mae HomeReady and Freddie Mac HomeOne and Home Possible loan programs.
Look for the Best Deal
Different mortgage brokers offer various rates of interest, so shop around to find the best deal. According to studies, trying to compare multiple rate quotes could save you a substantial amount of money in the long run.
Look into Down Payment Assistance
If you're concerned about saving for a down payment, there are more than 2,500 down payment support programs available across the country for which you could be eligible. However, you need to avoid major financial changes. Taking on new debt or making a large purchase can lower your credit score, so avoid doing so while applying for a mortgage.
Things you should know about the Homebuying Process
Before you start looking for a house, you should educate yourself on the ins and outs of house purchases. Here's a rundown of some key points to keep in mind:
Recognize why you want to Buy a House
Buying a house is a significant investment that shouldn't be taken lightly. If you don't know why you would like to buy a house, you may come to regret your decision later on.
Check your Credit Score
Your credit score will help you in evaluating your payment plans; lenders use it to set loan pricing and determine if you can repay your mortgage. The more favorable your credit history, the better your chances of obtaining financing at the best terms and rates.
Work with a Real Estate Agent
A real estate agent can help you find the perfect home and guide you through the home-buying process. They can also help you negotiate with sellers and navigate any legal issues that may arise. Choosing an agent with local market expertise and a good reputation is important.
Create a Housing Budget
A realistic budget for your new residence will help you determine what you're able to afford and how much your total costs will be.
Save for a Downpayment
You need to save at least 20% of the cost of buying the house as a down payment to avoid paying private mortgage insurance (PMI). Some financial institutions offer no-PMI mortgage loans with lower down payments, but the rate of return will be higher.
How to Improve your Credit
If you have good credit, it's easier to buy that new house you want. Here are some ideas to help you improve your credit:
Pay Down your Revolving Credit Balances
To improve your credit score, make more than the minimum monthly premium on your revolving credit balances. By doing so, you can reduce your revolving debt and keep your credit rate low.
Ask for Higher Credit Limits
You can improve your credit utilization rate by increasing your credit limit. When you increase your credit limit while keeping your balance constant, your overall credit utilization decreases. This can boost your credit score. If your earnings have gone up or you have more years of good credit, you will also get a higher credit limit.
Use a Secured Credit Card
Another way to build or rebuild your credit, is to have a secured credit card. A secured credit card needs a preliminary cash deposit equal to the credit limit. You use the card in the same way you would a regular credit card, and on-time payments can help you build credit.
Before making any significant financial decisions, you should consult with a competent financial coach.
Having poor credit does not prevent you from owning a home. By following the recommendations in this post, you can increase your chances of applying for a mortgage and realizing your dream of homeownership.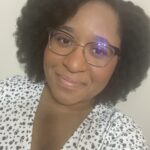 Brittany Cotton is a freelance article writer, in her free time she can be found reading, writing, and baking treats.