Special to the Financial Independence Hub
So you need your own website? Whether you're a small business, a budding webpreneur or just someone with a message to share, a website is a great way to reach your audience.
Nevertheless, many people are put off starting a website for fear of the costs and expertise involved. What they don't know is that there are loads of amazing tools and platforms out there that can help them to design an effective website at an affordable price.
Here are some of the best tools and platforms for making a website:
Duda

Duda is a responsive website builder. Choose from a range of ready-made templates then use the drag and drop editor to create the look and the layout you want. You can integrate your site with the likes of PayPal, OpenTable and Disqus. And there are some great website personalisation features, allowing you to adapt your site for different customers.
WordPress
WordPress is a favourite amongst rookie and professional web designers for a reason. It's great for everything from a basic blog to a fully-fledged e-commerce site. It's really easy to use. And this is one platform where the cost of a website needn't be a worry. Free packages cover all of the basics. And if you're looking for more templates, greater customisation or full control over how your website looks and behaves, there are very reasonably priced upgrades you can sign up for.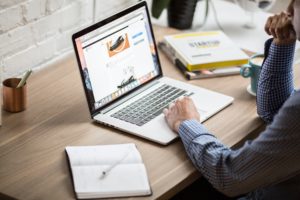 Silex
Silex is free to use and can adapt to your skill level. There are drag-and-drop options for those getting their first taste of web design and CSS and JavaScript for more advanced web builders. This platform offers lots of templates, widgets and built-in SEO. It doesn't, however, offer a hosting service so you'll need to find that elsewhere.
Wix
For superfast web design and development, Wix could be just the ticket. It's really easy to see what you're creating and make edits as you go along. There are plenty of templates and lots of options for largely image-based websites. The only downside is that Wix uses Adobe Flash, which isn't supported by the Apple iPad and may pose a problem for some.
Jimdo
For a free site with lots of features, Jimdo fits the bill. This platform offers templates, lots of storage, photo galleries and integration with Google Maps. It's easy to use and easy to upgrade to a paid version if you fancy getting your hands on your own domain name, e-commerce features, widgets and useful website stats.
BuilderEngine
An intuitive platform that can be used to build any type of website, BuilderEngine comes with a host of cool features. The free trial package offers templates and hosting. And then there's a great selection of constantly updated apps. It's a great option for beginners, as forums and ticketing systems provide users with the support they need throughout the web building process.
Shopify
Specifically designed for those wanting to build their own online store, Shopify offers a great range of templates and themes to make your store stand out from the crowd. It also provides a range of pricing plans so tiny businesses and more established retailers alike will find the features they require.
With so many great tools and platforms available, you could have a well-designed and affordable website up and running in no time at all. Just be sure to find out whether a platform meets your needs, both now and in the future, before taking the plunge. And then discover all of the pricing options and features of your chosen platform to create a website you can be truly proud of.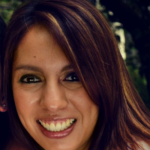 Linda Binklage is a Content Manager at Businesscheck.co.nz and Canadabiz.net. She enjoys blogging about entrepreneurship, online marketing, career development and freelancing. In her spare time, she loves catching up on the newest technological trends and finding new places to travel to.