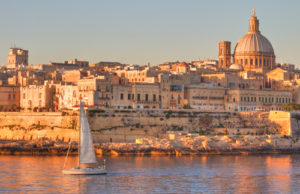 By Ashley Watson
Special to the Financial Independence Hub
If you are nearing pension age, chances are you are thinking about settling down in a foreign retirement destination.
Low cost of living, better climate, adequate healthcare facilities, convenient transport system, and friendly people could be your next small world. Obviously, you might have personal preferences but if you're looking for options, here are five of the top retirement destinations for 2016:
1.) Malta
Malta is a southern European island country that's small in size but densely populated. Spread across 122 square metres, the country has a headcount of over 450,000. The reason why it's so densely populated is because of the luxuries it offers to its residents. Over here, you get more than 3,100 hours of sunshine every year and the average temperature is only around 19 degree Celsius. Any senior citizen would love that! Most of the local residents are fluent in English and there are multiple tourist attractions to explore.
2.) Portugal
Portugal is famous for its pleasant climate, good healthcare centers, and rich cultural heritage. Even if you are getting a minimal pension amount, you will find it incredibly easy to live here. The low cost of living is one of the major plus points about settling down in this country. In fact, you could buy three homes in Portugal for the same price that you would spend on a single home in France. What's more, Portugal is also the third biggest expat community in Europe only next to Spain and France.
3.) Spain
Spain has the biggest expat community in Europe and the crime rate is really really low here. If your age isn't going to stop you from exploring new places, then you will love Spain. There is lots to see and experience in this part of the world. The country is a unique mix of modern and traditional cities. Head to major cities like Barcelona and Madrid to see the developed side of Spain and visit islands such as Menorca, Ibiza, and Tenerife to immerse yourself in the nature.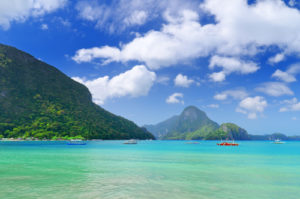 4.) Philippines
The Wall Street Journal named Philippines as one of the best places to retire in the world in 2016. The country is home to more than 7,000 tiny islands and is widely preferred by western retirees, mainly because of its low cost of living. It costs only about 300 pesos or $7 to consult a doctor and X-rays are only about $20. Plumbing and carpentry services are only about 400 pesos or $10. Dirt cheap, right? If you love to spend time outdoors, then try your hands at Golf. It's the most popular retirement sport in the country.
Editor's Note: Retirees considering this destination may wish to monitor the news about kidnappings in southern Philippines. See for example this recent National Post news story headlined Visit the southern Philippines at your peril.
5.) Thailand
If you are looking forward to living a completely new lifestyle from that of United States or the United Kingdom, then you must check out Thailand. The country boasts a number of renowned temples including Wat Phra Kaew (Temple of the Emerald Buddha), Wat Pho (Temple of the Reclining Buddha), and Wat Indravihan and some historic buildings such as The Grand Palace (built by King Rama). Thai cuisine is one of the most popular food in Asia and this is the best place to taste them. Foodies can look forward to relishing a wide variety of dishes here.
What's more, cheap property prices and discounted fuel prices are other factors that have drawn over 41,000 expats over the years.
Conclusion
Of course, there are dozens of other countries to settle down and lead a happy life after 60. But, we've picked some of the retirement destinations that are predominantly suggested by travel blogs and globetrotters. If you have retired in any other country and having a great time, please let us know in the comments.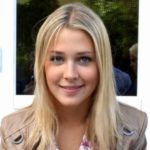 Ashley Watson is a globetrotter who blogs mostly on travel and tourism. She is the chief writer and social media strategist at GolfPh.