by Kevin Chu, RateHub.ca
Special to the Financial Independence Hub
Credit cards, much like any financial product, seem to create anxiety for many. With so many rumours surrounding credit cards, we decided to turn to top influencers in the community for help on busting these myths and sharing the facts.
Here are your top 5 credit card myths busted once and for all:
Myth #1: Having a credit card means you are financially irresponsible
Credit cards are a great way for you to start building credit and earn rewards from everyday purchases. If you're spending wisely and are paying off your balance each month, credit card debt won't be an issue.
Myth #2: Getting a credit card will hurt your credit score
The exact opposite is actually true here. The best way to establish credit is to start by getting a credit card. By paying off your debt in full each month, there's nowhere but up for your credit score. Be wary of credit utilization though. A high utilization ratio will affect your credit score negatively.
Myth #3:  Credit card rewards encourages people to spend and get into debt
If you choose the right credit card and spend responsibly, it can actually save you money. Look at your own financial situation, and choose a credit card accordingly (i.e. cash-back credit cards vs travel credit cards vs low-interest credit cards) By selecting the right card, it can save you in the long run.
Myth #4: Cancel old credit cards that you don't use
This one is a bit tricky, but in the bigger picture of personal finance, it's best to leave your oldest credit card open. Credit bureaus generate a score based on your credit history, so if you have a credit card that you've used for many years and is in good standing—even if you don't use it any longer—keeping it open can only help.
Myth 5: All you have to do is pay the monthly minimum on your credit card
Paying off any bit of your credit card debt is always a good first step. But, by only making minimum payments, you'll only cover the interest that accrues. The amount you owe will basically remain the same.
And there you have it! The moral of the story here is not to believe everything that you hear. A mix of your own research and advice from knowledgeable friends or family can go a long way.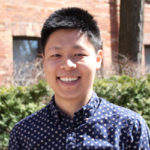 Kevin Chu is part of RateHub.ca's marketing team, where he's building and engaging its vibrant community. He and RateHub.ca would like to thank all of the contributors who helped put this story together by sharing their biggest credit card myths. You can find the full version of his blog at RateHub.ca, where it ran on September 19th.
For convenience we show the bloggers and their sites and social media handles below, categorized by the Myth to which they contributed. 
Myth #1:
Michelle Schroeder-Gardner
Matt Gibson
Alouise Dittrick
Blog | Facebook | Instagram | Twitter
Ayngelina Brogan
Caz & Craig Makepeace
Kelly Stilwel
Janine Rogan
Candice Walsh
Blog | Twitter | Instagram | Facebook
Jenn Haskins
Nellwyn Lampert
Blog | Twitter | Instagram | Facebook
Myth #2:
Casie Stewart
Blog | Twitter | Instagram | Facebook
Mervin
Jennifer Ashley
Blog | Instagram | Twitter | Pinterest | Facebook
Paula
Blog | Facebook | Twitter | Instagram | Pinterest
J Money
Blog |Blog 2 | Twitter | Facebook
Mark Seed
Anum Rubec
Blog | Twitter | Instagram | Linkedin
Jacob & Vanessa
Myth #3:
Lisa Ng
Blog | Twitter | Instagram | Facebook
Tenille Lafontaine
Blog | Twitter | Instagram | Facebook
Aileen Adalid
Blog | Twitter | Instagram | Facebook
Stephen
Jordann Brown
Robert Berger
Nick Wharton
Blog | Twitter | Facebook | Instagram | Youtube
Mary Chong
Blog | Twitter | Instagram | Facebook
Myth #4:
Lily Leung
Jonathan Ping
Frugal Trader
Myth 5:
Jon Chevreau
Blog | Twitter | Facebook | Linkedin
Marie-Eves Vallières
Blog | Facebook | Twitter | Instagram
Syed Sohail
Blog | Facebook | Twitter | Instagram
Bonus Credit Card Myths
We couldn't group all of the myths we received in the top five, so here are some additional credit card myths we've busted:
Colin Wright
Blog | Twitter | Instagram | Facebook
Nora
Mark Goodfield
Carol Perehudoff
Blog | Twitter | Instagram | Facebook
Stephanie
Blog | Facebook | Instagram | YouTube | Twitter 
Micki Kosman
Blog | Twitter | Pinterest | Instagram | Facebook