Special to the Financial Independence Hub
I recently had dinner with the owner of a large, successful U.S. family business. Between the main course and dessert he asked me for my thoughts on the U.S. presidential race and economy in the context of family businesses.
When the conversation turned to existing and prospective government debt I asked him if he had ever put "a trillion" in context. He certainly could identify with "a million." We were having dinner in a house worth at least that. He knew "a billion" was "one thousand millions." He also knew "a trillion" was "one thousand billions."  But in terms of comparisons that he could identify with, the best he could do was say that "a trillion" was a humongous number.
About the word trillion and its meaning
"Trillion" without context regularly rolls off the tongues and pens of politicians, economists, executives, and lots of others. So I gave my friend the following comparisons to think about. His reaction: one of real shock at just how big a number "a trillion" is.
It then occurred to me that my friend likely wasn't the only business owner, advisor to business owners, or financial market participant unable to put "a trillion" in context. If that is the case, the comparisons set out in this article may help many others to better understand "a trillion."
So here goes. In our current environment it has to be important to understand what "a trillion" means. Otherwise, how does one make sense of what they are hearing, reading or seeing?
Some "trillion" comparisons that may put things in context
Here are some comparisons that may help you put "a trillion" in context.
Pay $10 for a meal at a fast food restaurant. Then buy 100,000 million more identical meals.
At today's average U.S. house price $1 trillion would buy about 5 million "average priced" U.S. houses.
The average U.S. new car/truck price in April 2016 was $33,500. With $1 trillion you could have bought about 30 million "averaged priced" new cars and trucks in the U.S. last month.
Travel a trillion miles, and take a return trip to our moon over 2 million times.
To travel a trillion miles you would have to circumnavigate our planet about 40 million times.
The current U.S. population is about 320 million. 320 million is about 3/100ths of 1% of a trillion.
Check my calculations, then create other numeric comparisons
To really get a feel for how big a trillion is check my calculations. Then develop some further numeric comparisons that interest you. You may further surprise yourself with the results.
Think about those comparisons. Then the next time you hear the word "trillion" used in relation to government debt, the financial markets or the latest corporate takeover price take a step back. Then think again about the foregoing comparators. Finally, think again about the economic, business and financial markets content you are hearing, reading or seeing and the humongous numbers that are being bandied about without context.
If you think it will help others, please pass this article along to them
I think it is important that people understand just how big a trillion is. If you agree, please pass this article along to anyone you think might like to better understand "a trillion."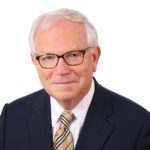 Ian R. Campbell is a leading Canadian business valuation and transition consultant. He recently wrote and published the book 50 Hurdles: Business Transition Simplified. You can find out more about both him and that book here. You can receive his free Business Transition & Valuation Review newsletter in your inbox every second Tuesday by subscribing at http://goo.gl/s76gpm.