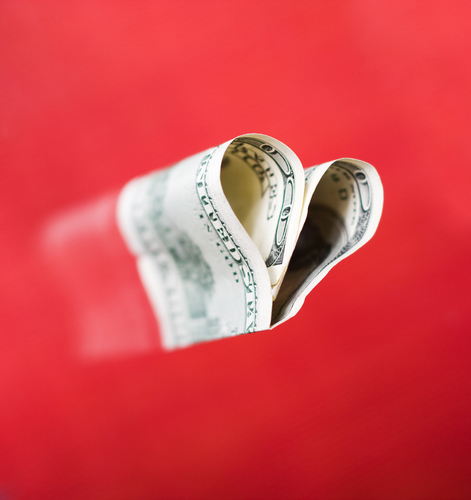 By Josh Miszk, Invisor
Special to the Financial Independence Hub
Almost half of married couples say their investing styles differ from that of their spouses, and about one-quarter of couples fight over money, according to a BMO survey.
While your romantic Valentine's Day dinner may not be the best time to discuss finances, most of us agree that these discussions really do need to happen between couples. Here are a few tips that will help contribute to a sound financial future for couples.
 Keep it open and honest
 It's important for couples to be on the same page when it comes to goal planning and how you intend to achieve these goals together. Adopt the "yours, mine and ours" approach and make your finances visible to your spouse so that you both will be in a better place to plan together for the future. For example, some advisors offer a consolidated household online view of their portfolio, which provides easy access to investment accounts for each spouse. Not only does that allow you to have a more holistic view of your position, but having it all in front of you at once can make it much simpler to digest.
 Talk about your goals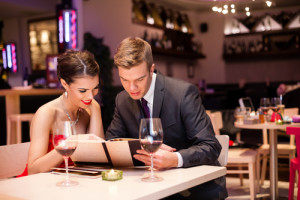 Finances may not seem like fun dinner conversation, but talking about your goals can be. Start the conversation with questions like "what are your top goals/dreams?" or "where do you see yourself/us in 10-20 years"? The more you have that conversation, the better you can visualize what your goals are, and the easier they are to quantify.
Once you have identified your goals, start talking about how you will achieve them. It'll make those goals seem less like a dream and more like a reality. Taking the first steps towards achieving those goals is one of the most rewarding feelings you can get.
 Decide on individual and shared goals
 Understand what makes the other person happy.  You may want a sailboat but your spouse has a more practical approach and wants to pay off the mortgage first. Figure out a compromise and identify commonalities in what's important to each of you and start the goal planning from that place. While many couples may have differing goals or visions, it's important to address your spouse's hopes and dreams as if they were your own. Embrace those differences; by incorporating both of your perspectives, you often build a stronger, better-rounded goal. The two of you complement each other after all!
 Create a budget that makes sense
 Based on your combined income and goals, decide on a budget that you can both work with. Keeping track and ensuring you stay within budget is important to achieve your dreams faster. There are a lot of great tools and apps to help you track your budget and monitor it on an ongoing basis. You can have some fun with short-term goals by finding creative ways to stay on track like planning a dinner out if you stay within your monthly budget.
Understand your spouse's tolerance for risk
 Understand that you may have different approaches of how you view risk, and customize your portfolios to account for that tolerance. Discuss your appetite for risk tolerance when it comes to investing money and whether you are looking to invest short term or long term. You want to make sure you are both comfortable with the approach you take and the risk you have in your portfolios. Outlining your risk tolerance ahead of time will also help you to stay on track later when those limits are tested.
Like anything else in a relationship, communication and mutual respect are the building blocks for a solid foundation. The more open you are with each other about your finances and goals, the less likely you are to stress out over them. Whether you do it on your own or work with an advisor, put a plan in place and start working towards it. Embrace your differences, achieve that dream, and have a great Valentine's Day dinner!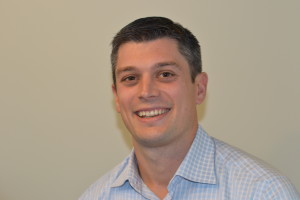 Josh Miszk is the Vice President of Investments at Invisor, one of Canada's leading online financial advisors that provides personalized investment management services. Josh's goal is to make it easier for young Canadians, like himself, to create a plan for their families and help them achieve their financial goals sooner.