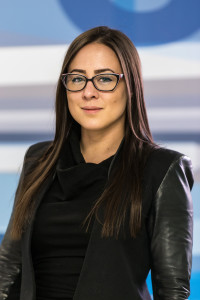 By Kara Lilly, CFA
Special to the Financial Independence Hub
Stock markets have been jittery lately.
After improved sentiment last quarter, investors now appear to have heightened concerns. Not only have fears around China resurfaced, stoked in part by downbeat economic data and circuit breaker sell-offs, but weak global commodity prices also continue to elicit concern. Oil now sits below $30 per barrel, while the VIX index, a measure of volatility in the S&P 500, remains at an elevated level (approximately 29).
A lot has been going on in the global economy…enough that some shops have issued dire warnings of the days ahead. But while recent events do appear negative—insofar as they represent bad cards that have come up—they are not wholly surprising; the risks around China and weak commodity prices have been known for some time. Moreover, they warrant neither a kneejerk reaction nor panic.
Investor apprehension in this environment is both understandable and natural —and we must ensure it does not hijack us.
Markets are always volatile and unpredictable
Times like this can be stressful. With so much general apprehension and dramatic media coverage, it can be difficult to detach from the noise that makes everything feel like the world is ending. But the reality is that what we are experiencing now is not that unusual. A primary characteristic of stock markets is that they are volatile and unpredictable. The current situation is not especially abnormal in the context of stock market history, even though, yes, there are risks out there, and yes, the sentiment is anxious.
Here's the important thing to remember: the stock markets' tendency to be volatile is why we build long-term plans and resilient portfolios in the first place. It matters less that markets have become volatile, and more that portfolios are constructed to be resilient during periods of volatility. This is why our team at Mawer builds diversified portfolios of high quality companies.
Fear is normal when dealing with the ebb and flow of markets. It may be hard to ignore, but that doesn't mean we need to internalize it. Keeping it at arms' length may be easier when we remember the long-term strategy we already have in place.
As the famous Roman Emperor, Marcus Aurelius, once wrote in Meditations:
"Never let the future disturb you. You will meet it, if you have to, with the same weapons of reason which today arm you against the present."
Kara Lilly is the Investment Strategist at Mawer Investment Management Ltd., which she joined in 2009. Previously, she was an Associate at Q1 Capital Partners in Toronto performing fundamental research on financing and M&A mandates for private Canadian companies. She is a CFA Charterholder. This blog originally appeared Jan. 21st on the Mawer web site here and is republished on the Hub with permission.