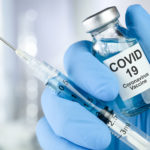 By Donna Johnson
Special to the Financial Independence Hub
COVID-19 certainly has made 2020 a year to forget for some, and as it wraps up with the holidays and new year, many people are assessing their financial situations and determining the next steps. The good news is it does appear a vaccine and more medicines are on the way. But still, getting these treatments out to everyone and getting the virus under control will still take time, so reopening the economy completely may not happen for several months yet. In the meantime, Americans are trying to manage holiday expenses and future budgets until the tide turns.
Covid-19 savings reallocation opportunity
While it may be no fun to miss out on going to your favorite movie theater on Friday nights, or visiting your favorite theme park during vacation, consider the upside of this. The money you may have spent on all those activities is money you can tuck away for better use. Money you don't spend as disposable income is money you can turn into either savings or investments. There are ways to use it that can be a return on investment if you do your planning right.
Building a emergency savings fund
The worst thing that could happen to you during a pandemic is getting laid off; in which case you will need savings to get by. Unemployment during the pandemic hit a high of about 14.4% back in April. But even if you're still employed, sudden expenses like HVAC repairs, car repairs, and doctors' visits still happen. When they do, you're better off not putting all of those expenses on your credit card, or borrowing money from high-interest loans to pay for them. Instead, consider setting aside about $20-50 per week or per paycheck, let that money sit in a savings account untouched, and over time you'll see it grow to potentially hundreds if not thousands of dollars in savings. And these savings should not be used for regular expenses like gas or rent, unless you've lost your job. But instead, prioritize sudden emergencies like car accident expenses or pipe burst repairs for these savings.
Use the time to refinance and tackle debt
Another thing you can do with extra savings is apply them to any outstanding debt accounts you have. Now one thing to note is that some debts such as federal student loans had payments suspended and interest rates set to zero.
Just to note, you do have the option to keep making payments on those student loans if you have savings and want to pay less when the forbearance period ends. Also be aware that mortgage rates are also at an all-time low, and as a result many homeowners are using this time to refinance their mortgages while they can lock into these low interest rates. The only thing you might want to know is that the pandemic has also slowed down application process times, and that may mean longer wait times. But the debt you should tackle first is the one with the least amount, and that usually is credit card debt. You can refinance that by applying for a debt consolidation loan or zero-interest credit card which can help you eliminate debt at much lower monthly payments.
Make your investments count
Investing during COVID-19 doesn't just mean keeping your portfolio healthy; you can also make investments in your home if you own one such as adding a home security system. When the pandemic first hit, many investors panicked seeing the market take a downturn. But those who didn't get caught up in emotion hung on, and some new investors even bought stocks and ETFs while they were available at bargain prices. All that investing paid off once the Dow Jones hit its all-time high of 30,116. That development shows why you should continue contributing to accounts like your 401k and IRA and keep investing for the long-term because events like COVID-19 do come to an end eventually.
You can also use your savings to invest in your home such as making upgrades like indoor cameras, or renovations where needed like replacing old carpet. Whether you want to go the DIY route or hire a contractor, investing in your home this way can greatly improve your property value and give you a bigger nest egg. But you might also consider other investments such as taking online courses to improve your skills and advance your career. The bottom line is the pandemic can be a great time to make your money work better than it ever has.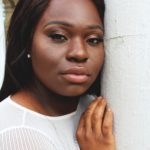 My name is Donna Jo and I am from Birmingham, Alabama. I love sports (especially softball) and I'm a home security guru. After working many years for a home security company I decided to pursue my lifelong dream of being a writer. That's what has brought me here today. I hope y'all enjoy my content!