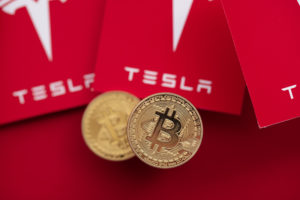 By Sia Hasan
Special to the Financial Independence Hub
Time Magazine's Person of the Year Elon Musk — chief executive officer of Tesla, The Boring Company and founder of SpaceX — has helped bring cryptocurrency into the public spotlight. He supports cryptocurrency and has made people more aware of what it is and how it works.
What is Cryptocurrency?
Cryptocurrency, also known as crypto, is a digital currency traded for goods and services. Many companies issue their own cryptocurrencies to be spent specifically for the service or product they provide. A company's crypto is comparable to arcade tokens or poker chips. People must exchange real currency for cryptocurrency to buy the product or service.
A type of decentralized technology called Blockchain is what powers cryptocurrency. Different organizations (none of which have absolute control of the data) can trace the data through the processes of multiple computer systems. Blockchain manages and records transactions with an online ledger that is very secure. It can be shared and used by anyone with the proper credentials.
Blockchain allows businesses to use shared and protected information for collaboration. It is starting to emerge in almost every industry. It is a good fit for CRM for small business because it provides a secure place to store certified data.
Why do people use Crypto?
Because cryptocurrency is decentralized — not regulated by an authority or issued by a government — it offers autonomy to its users. Crypto is not subject to the boom and bust cycles in a country's economy. Theoretically, it promises more control to the owner.
Cryptocurrency offers low transaction fees for international payments. Foreign purchases and wire transfers have associated costs and can be expensive. There are no banking fees related to cryptocurrency, such as minimum balance fees or overdraft charges.
Crypto is secure because it is not a physical entity. With the proper security, it is virtually impossible to steal it. It is accessible through a smartphone or computer, making it available in areas where users do not have access to banks or credit cards.
What does Elon Musk say about Cryptocurrency?
Musk has spoken publicly about cryptocurrency on many occasions. He personally uses three types of crypto: Bitcoin, Ethereum and Dogecoin. His two companies also own Bitcoin and plan to accept it as payment. He has expressed support of Dogecoin because of its ease of use. Some of his employees at Tesla and SpaceX have told him they own it: for this reason, Musk believes Dogecoin is more user-friendly to the general public because you don't have to be a financial expert to manage and understand it.
Dogecoin's co-creator, Billy Markus, credits it with being scalable, fast and inexpensive to send globally. Musk has publicly agreed with this assessment.
Musk's public conversations about cryptocurrency seem to influence its movement. He first mentioned it in 2014, considering its usefulness and technology as compatible with his personal business model. The public noticed. Five years later, he revealed he was committed to venturing into the crypto journey, causing some to become less skeptical of the concept of cryptocurrency.
When Musk mentioned his concerns about Bitcoin's environmental impact, the cryptocurrency went into a rapid downward spiral as investors considered his opinion influential. However, when he expressed his support of making Bitcoin processes more sustainable, public confidence grew again, and its value went up.
Financial experts have pointed out that cryptocurrency has its ups and downs independent of what Musk has to say about it and that his commentary was simply the catalyst for an overdue correction. However, it still stands to reason that his opinion on cryptocurrency carries a lot of weight with the public's opinion of it.
Elon Musk seems to regard cryptocurrency as compatible with his Tesla business model of direct service and sales. Cryptocurrency works the same way, without go-between entities such as banks. Musk is also an individual with an eye on the future, embracing technology and new processes. Using a novel form of currency certainly falls within that line of thinking. It appears that crypto fits Elon Musk's forward-thinking image of doing business.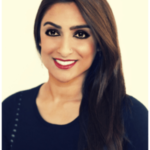 Sia Hasan is a tech entrepreneur by day, and a freelance writer by night. Her passion lies in business technology, efficient and sleek programming, and customer relationship management. When she doesn't have her nose pressed against her computer screen, you can find her spending time with the loves of her life, her two dogs, Pixel and Vector.