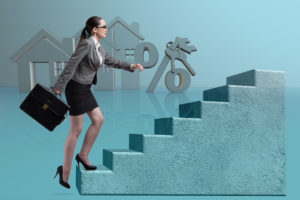 By Sean Cooper, for Loans Canada
Special to the Financial Independence Hub
With higher rates arriving sooner than expected, Canadian's finances are certainly being stress tested. In this article we'll look at the history of the mortgage stress test and how higher rates are impacted it.
History of the Mortgage Stress Test
The mortgage stress test was introduced by the federal government several years back to stop homebuyers from overextending themselves. Previously, Canadians homebuyers only had to qualify based on the mortgage rate at the time of application. This was problematic for a couple of reasons.
First of all, mortgage rates could be higher when your mortgage came up for renewal. This could mean that you could face a much higher payment at renewal if mortgage rates were a lot higher then.
Most Canadians choose a five-year mortgage term. However, for those who chose a shorter mortgage term, that means the payment shock can be that much more if your mortgage comes up for renewal sooner.
The second reason it was a problem is that if someone chooses a variable rate mortgage, there's really no limit to how high mortgage rates can go. You're only asked to prove that you can qualify at the date that you applied. You're not being asked to qualify again later on if and when rates rise.
What is the Mortgage Stress Test?
To avoid a similar meltdown as Americans experienced in the real estate market, the mortgage stress test came to be.
With the mortgage stress test, the borrower must prove that they can qualify at the greater of the stress test rate or your mortgage rate at application time plus 2%. The idea was to better protect homebuyers, but this came at a cost. Homebuyers saw their home purchasing power drop by 15% to 20% overnight. This is a direct result of having to qualify at a much higher rate.
Where we are Today
We're in an interesting situation today. The mortgage stress test is still here. We're seeing it put to good use, as interest rates are increasing faster than expected.
Previously, homebuyers had to qualify at the stress test rate of 5.25%. However, with higher rates coming sooner, those with fixed rate mortgages had to qualify at their mortgage rate plus 2%, since it's now higher than the stress test rate. This has been happening for a while.
What hasn't been happening for a while is those with variable rate mortgage qualifying based on the mortgage rate plus 2%. This has only been happening since mid-July, when the Bank of Canada raising prime rate by 1%.
As a result of this, homebuyers have seen their purchasing power drop by about 10%, since those with fixed rate mortgages have to prove that they can handle rates in the 7% range, while those with variable have to prove they can handle rates in the 6% range.
The good news is that there are lenders out there still willing to qualify borrowers based on the actual mortgage rate, if you want to maximize your purchasing power. By working with mortgage experts, you can find those lenders.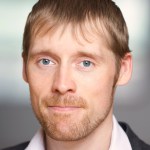 Sean Cooper is the bestselling author of the book, Burn Your Mortgage: The Simple, Powerful Path to Financial Freedom for Canadians. He bought his first house when he was only 27 in Toronto and paid off his mortgage in just 3 years by age 30. An in-demand Personal Finance Journalist, Money Coach and Speaker, his articles and blogs have been featured in publications such as the Toronto Star, Globe and Mail, Financial Post and MoneySense. Connect with Sean on LinkedIn, Twitter, Facebook and Instagram.