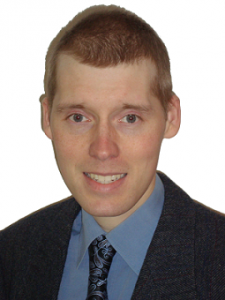 By Sean Cooper
Special to the Financial Independence Hub
After a second straight brutally cold winter, spring is finally here. February was the coldest month in Toronto history – what better way to celebrate than a summer getaway? Many Canadians on a budget choose to travel to our neighbours to the south, the U.S.
"With the Canadian dollar having lost 25% of its value over the last two years and the Canadian dollar below 80 cents, you'll need to be more frugal with your money this year" says Rahim Madhavji, President of KnightsbridgeFX.com.
Here are some places to consider travelling to stretch your Canadian dollar the farthest in the U.S. and internationally:
USA
Yosemite National Park
Cost: $30 per vehicle ($25 from November to March) for a seven-day pass
Why spend a fortune visiting Disney World, when you can visit nature's greatest theme park? Whether you're looking to take in the breathtaking views, stargaze or go camping, Yosemite has something for everyone. With the low price at the pumps, you might consider making a road trip out of it instead of flying. To stretch your dollar the farthest, consider travelling between September and April – you'll save a bundle!
Niagara Falls
With Niagara Falls just a two hour drive away from Toronto, it's the perfect weekend getaway. It's ideal for planning a daytrip or weekend excursion. How much you spend is totally up to you – best of all, the breathtaking view of the falls is free! To stretch your dollar further, consider staying at a hotel on the Canadian side and travelling stateside the next day. The American side has plenty to offer, including shopping, the Cave of the Winds ($15 per adult, $11 for children 6-12, free for children 5 and under) and the Maid of the Mist ($17 per adult, $9.90 for children 6-12, free for children 5 and under).
Badlands National Park and the Black Hills
Cost: $15 per vehicle for a seven-day pass; free on holidays
Visitors worldwide are drawn to the Badlands for its sheer beauty. The park's massive 244,000 acres provide plenty to see and do. View bison, prairie dogs and other wildlife in their natural habitat in Custer State Park. While you're there, why not stop by and see Mount Rushmore ($11 parking fee) and Crazy Horse ($11 per person or $28 per carload)? Seeing these two sculptures should be on everyone's bucket list. To travel for less, consider travelling off-peak times from late August until May. Also consider staying at a less pricey bed and breakfast and country inns instead of hotels.
New York City
If you've never been to the "city that never sleeps," you don't know what you're missing! You don't have to spend a fortune to have a good time – the Big Apple offers plenty of free and inexpensive things to see and do. Take in the breathtaking view of the New York harbor from the ferry ride to Staten Island (free). Immerse yourself in the culture by exploring every nook and cranny from Little Italy to SoHo. Hotels aren't cheap, so consider home swapping. If you don't mind the cold, consider visiting between January and March. International
Norway
If you're looking to stretch your travel dollars farther internationally, you should consider a trip to Norway. Unlike the U.S. dollar, the Canadian dollar has actually gone up in value compared to the Norwegian Krone. At the time of publication, 1 Canadian Dollar is the equivalent of 6.39 Norwegian Krone (NOK) – not bad! Be sure to take in the magnificent sights and museums Norway has to offer. See the countryside by train on rail routes that cover over 2,000 miles (from $260 for adults and $213 for youth). Be sure to stop by the Article Circle and take in the awe-inspiring sights of the Aurora Borealis. For those looking to hit the slopes, Norway offers some of the world's best downhill skiing. With packages starting from 1495 NOK, Trysil is Norway's premier sky resort.
Sean Cooper is a Personal Finance Journalist, a first-time homebuyer and landlord who aspires to reach findependence by age 31. Follow him on Twitter @SeanCooperWrite or check out his website: http://www.seancooperwriter.com/