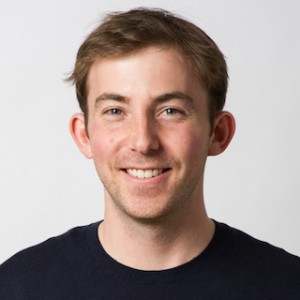 By Michael Katchen
Special to the Financial Independence Hub
When we launched Wealthsimple 12 months ago, investors in Canada had just two options to manage their money: Do it yourself or hire an advisor.
Doing it yourself is low cost, but overwhelming for most investors. It requires a level of knowledge, interest, and confidence to manage your life savings completely solo. Hiring an advisor is easy, but can be expensive and intimidating, even if you have a large enough balance to meet high account minimums.
At Wealthsimple, we're building a third category: automated investing with on-demand advice. This new category combines the low costs of doing it yourself (DIY) with the real advice and sophisticated approach of a full-service advisor.  We built cutting-edge technology to automate a passive investing approach and digitize the entire account opening and reporting experience. It's convenient, allowing customers to open an investment account in 10 minutes, with no paperwork or branch visits required. And it's not just robo-investing or robo-advice, it's real advice delivered by real Portfolio Managers by phone, email, video chat, or text message.
So who uses an automated investment solution? Definitely not your average investor!.
What an automated investment client looks like
In an industry where 90% of clients are over 50 years old, clients of automated investment services are almost half that age. The average Wealthsimple client is a first-time investor, just starting to put money aside for both short and long-term goals.  Our clients range from 19 to 89, but 80% are under 40 years old and the average is under 30.
Clients of automated investment services understand that they don't need to actively engage with their portfolios. From our experience, clients don't want a quarterly meeting with their advisor or a phone call. They simply login to the website or open their app to view their full performance, activity, statements, and more. When they have questions, they prefer to correspond by email or text. Long-gone are the days of branch visits, dinners, or golf games to discuss performance. These clients want their answers on demand.
Why clients trust automated investing
Full transparency
Clients of automated investing services want to feel in control. That's important, because being a smart investor requires knowing how much you're paying for products and services. Yet traditional do-it-yourself and full-service solutions are fraught with charges and unexpected fees. Automated investing strips away the layers of fees that the average investor will pay. At Wealthsimple, we clearly communicate how we make money and how we don't: There are no hidden commissions, trading fees, administration fees, document storage fees, or any other types of fees. We use simple language that aims to educate, not obfuscate. That helps us build trust with our clients.
Digital dependence
Millennials have become accustomed to an on-demand lifestyle, with the ability to access almost all information at their fingertips. As technology continues to improve the outdated processes of the financial industry, Canadians are turning to automated investment services. They prefer the online world to the real world: it's lower cost, more transparent, and practically eliminates manual errors. Automated services handles virtually every aspect of investing for clients, from rebalancing to tax loss harvesting to dividend reinvestments.
Recently, we became the first mobile app in Canada to allow our users to open up and fund an investment account. Today, half our clients check their investments on our mobile app every month. It's now possible to open an investment account with Wealthsimple in just 10 minutes, something we believe has made investing more accessible to Canadians.
Passive philosophy
There's a general absence of knowledge when it comes to investing, and we see people investing in financial products that they don't know much about. For decades, better returns have been associated with mutual fund investments and picking stocks. We believe that passively-managed, low-cost funds that are well-diversified are in the best interest of our clients.
Our clients have lived through the dot-com bust and 2008 recession, and there is a strong emotional element associated with investing. Our goal is to deliver better take-home returns by educating Canadians on sticking to a plan and being a disciplined investor. By making an effort to keep our clients focused on the long-term, we're building a much stronger, more informed relationship with them.
Authentic brand
We decided early on that we wanted to make investing more human. Money can be cold, and financial institutions don't do a whole lot to help. We designed our entire look and feel around real photography. Most of the photos we use are from our friends– real people just like the ones who use our product. Whether it's saving for that dream cottage on the lake or making sure your kids go to college, we show that money is just an instrument to live a better life.
The future of investing
By 2020, it's estimated that automated investment services will manage more than $2 trillion. Automated services are the future of investment. We've been fortunate to grow Wealthsimple quickly over the last 12 months in Canada, now serving thousands of clients and managing close to $100MM in assets. There's going to be a tremendous shift in assets over the next few years as client preferences change. Automated investing services are just getting started.
P.S. See also the FP's Millennial Money blog today about Wealthsimple's rebranding itself as a financial firm targeted at the millennial generation. — JC
Michael Katchen is the founder and CEO of Wealthsimple. Previously, he led marketing at 1000memories, a Silicon Valley-based startup that was acquired in 2012, and consulted for financial institutions with McKinsey & Company. He has been called an industry "Mover" by the Financial Post and a Change Agent by Canadian Business. He speaks regularly about financial literacy and the future of investing.