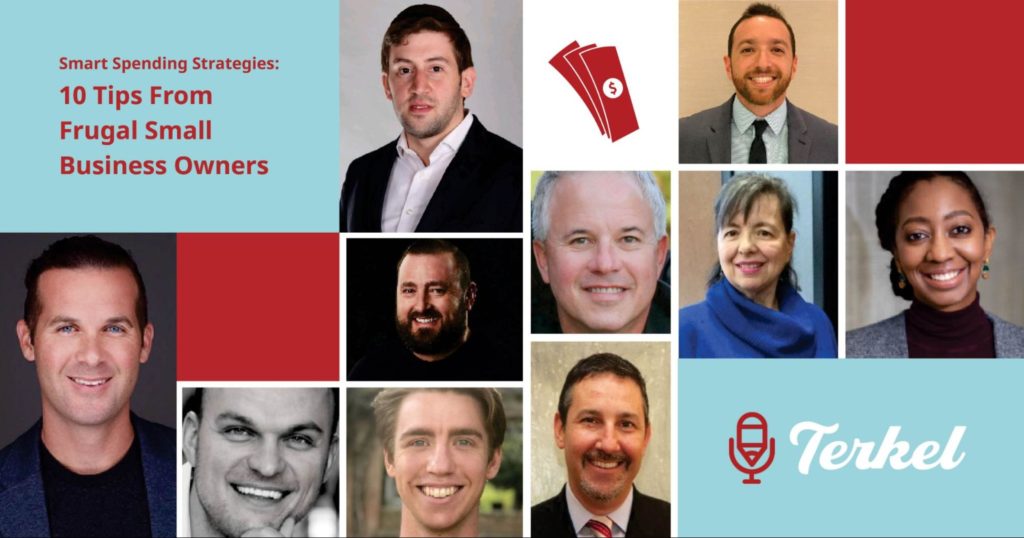 How can small business owners be more frugal and spend smarter?
To help you and your small business to be more frugal and spend smarter, we asked small business owners and financial experts this question for their best advice. From polyphasic sleep to developing your IT skills, there are several tips to help your small business to be more frugal and to spend smarter.
Here are ten ways your small business can be more frugal and spend smarter:
Google my Business
Unsecured Loan or Line of Credit
Outsource to Experts
Free Trials
Check annual discounts for Services
Reevaluate your Digital Marketing Strategy
Budgeting ahead to Avoid Impulsive Spending
Use Free Software
Automate and Delegate
Only Spend if it adds more Value than it Costs
Google my Business
Google Ads offers small businesses a great opportunity to develop visibility in search result pages. By expressing a willingness to bid on keywords relevant to a business, small business owners can pay per click to attract potential customers to their website. However, as competition amongst advertisers increases, so does the cost per click. In our industry, keyword costs can be $50 – $100 per click. With rising advertising costs, small businesses have less and less margin for profits. To spend smarter, small businesses can invest in an organic search presence to increase their visibility for keywords without paying for each click. One simple step for small businesses is to start a Google My Business page to increase visibility on the local level. Alternatively, businesses can blog about topics similar to keywords in a Google Ads account to reduce paid ad costs and increase organic traffic. — Dan Reck, MATClinics
Unsecured Loan or Line of Credit
Pre-revenue businesses still need to spend in order to launch a new venture. Sometimes the best time to be frugal is when a small business owner is seeking financing and needs to pay extra attention to the interest rate that comes with an unsecured loan or line of credit. Many funding sources tout simple application processes and short pre-approval turnaround times. Be careful not to move too fast on a loan that carries a higher interest rate. Instead, take the time to do your due diligence because some upfront work can save on long-term frugality. — Craig Johnson, Unsecured Funding Source
Outsource to Experts
Let's say that you're a small business owner who wants to invest in something like SEO (search engine optimization). You can pay an SEO agency like us $2,500 per month, or $30,000 per year to perform SEO at an expert level. Or, you can hire an SEO manager internally for $65,000 to $85,000 annually to perform SEO for a company. Sometimes, it saves to outsource certain services to experts instead of hiring internally for a business need. Consider the alternatives before posting a job description to a career page. –– Brett Farmiloe, Markitors
Free Trials
Sending secure communications typically comes with a cost to ensure security and compliance. However, some communications companies offer free trials to test their service. For example, our company offers small businesses the ability to send a free fax. If a small business owner is looking to be frugal when it comes to communications, seek out these free trials as a way to save money and discover services that can truly support your business. — Eli Patashnik, iFax
Check Annual Discounts for Services
If you know that you are going to be using a service for an entire year, see if you can pay the entire year in advance for a discount. This often netted us 10-20% discounts on services that we were already paying for. Even if a service doesn't appear to offer this type of discount, you should inquire as some companies will offer quarterly or semi-yearly discounts as well. I also recommend a quarterly review of your small expenses and ensure that everything is being used. There were many times, we were able to cut costs by simply realizing that we no longer properly utilized a specific service. — Matt Blake, Entrepreneur, Investor and Partner
Reevaluate your Digital Marketing Strategy
Look at your digital marketing ad spend, analytics and metrics. Are you meeting goals and objectives? There is a lot that can be done organically (non-paid) with content marketing — blogging, videos, podcasts — in conjunction with social media marketing, that will help with Search Engine Optimization (SEO) and drive traffic to your website without spending money.
Yes, it takes some sweat equity, strategic and tactical planning, but it works in the long run and does save money, and boosts sales. — Giselle Aguiar, AZ Social Media Wiz
Budgeting ahead to avoid Impulsive Spending
Planning expenses in advance prevents business owners from getting carried away with spending. It separates the impulsive thinking induced by perceived opportunity from the spending decision. That puts limited funds to much better use and minimizes future regrets. — Rebeca Sena, GetSpace.Digital
Use Free Software
These days, no matter what business you are in, you're going to need to use some software to manage your business and software can be pretty expensive. There are plenty of open source solutions out there, however, that work just a well. If you need a suite of office management software, you could pay for a license to Microsoft Office or you could use Google's G-suite alternative, which is free. If you need a database tool, you could use SQL Server but a standard server license will set you back almost $900. You could also use Sequel Pro for free. Not all free options will give you what you need but you should at least explore them. You could save a lot of money. — Mark Varnas, Red9
Automate and Delegate
Small business owners can spend smarter by treating their time as currency and then leveraging pre-existing technology and platforms to the fullest. People are generally really good at 2 or 3 things max. Yet, small business owners get pulled in dozens of different directions, which prevents them from focusing on high-value activities that will grow their business. Define the activities that only you can do as a small business owner and eliminate, automate, or delegate the rest. I know business owners who spend hours every Friday afternoon hand-writing checks instead of focusing on growing the business. Because of the time wasted, this suddenly becomes a costly activity! If your time is worth $100 an hour, never do something that you can pay someone $20 an hour to do. — Lukas Ruebbelke, Briebug Software
Only Spend if it adds more Value than it costs
It's an obvious rule in personal finance that if you spend more than you earn, you're on the wrong track. The same is the case for businesses and small business owners. Before spending money, ask yourself "what value does this purchase bring to the company?" Will it actually improve something like workflow, employee happiness, or time efficiency? Or is it just another fancy tool? Think about exactly what will happen once you get whatever you're buying. What will it look like once that system is in place? If it doesn't give you a proper bang for your buck, don't spend. — Paw Vej, Financer.com
Terkel creates community-driven content featuring expert insights. Sign up at terkel.io to answer questions and get published.