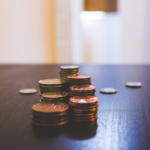 By Jim McKinley
Special to the Financial Independence Hub
It does not matter if you have $1,000 or $100,000 in your account: you probably want to make the most of the cash you have. But how, exactly, is this accomplished?
There are many strategies. The Financial Independence Hub details some of the easiest and most effective below.
Get Help
If money management is your weakest link, look for an accountant or financial consultant to help you get a better grip on your financial future. You can find experienced financial professionals through different online job boards and platforms.
Manage your Debt
There is nothing wrong with having a house or car payment. These are debts that most people expect to take on. However, credit-card debt is something that eats away at your bank account more than you might imagine. According to Business Insider, average credit card interest rates in 2020 are more than 15 per cent. And these only compound, meaning that you pay interest on interest accrued each month as your balance continues to rise. Look at it this way: For every $100 you are in debt each month, you pay an extra $15. To keep more of your money, eliminate debt as soon as possible. Pay down your lowest balances first and then add that payment each month to your high-balance cards.
Check your Bank Accounts
When it comes to bank accounts, there are two primary types of accounts you might think about: chequing and savings. What you may not realize is that each of these has different subcategories, and some pay higher interest rates than others, and you may only be getting a small interest payment each month. Consider switching to a money market, which has a higher interest rate.
Similarly, pay close attention to how you use your money. If you have chequing accounts that you use a few times per month or less, close them out and funnel the money into a savings account, which, like a money market, pays you to have money in the bank. NerdWallet notes that interest rates vary, so it is in your best interest to shop around.
Start investing
When you invest money, you take a risk. But if you have the cash to spare, it might be a risk worth taking. You can start with as little as $1,000. Consider looking into stocks, bonds, or even crowdfunded real estate. As you get more and more comfortable picking and choosing your investments, you can put more money into it and, hopefully, watch it grow. And if you have an even smaller amount of excess cash, you may even be able to see a return via microlending.
Stop overpaying
We tend to overpay for things out of habit; cable television, car insurance, and entertainment are all examples of ways we watch our money flutter away. You can save hundreds to thousands of dollars each year by changing your services around and looking for other ways to fill your time. Regions Bank also suggests making energy-efficient upgrades to your home to reduce your monthly utility bills. Every dollar you save is money that you can put toward your wealth-growing efforts and will get you that much closer to securing your financial future.
You work hard for your money, and now it is time to make it work for you. Small steps, such as changing the type of bank account you have and learning what you can about finances, will help you lay a solid financial foundation and ensure that every penny is put to good use.
Jim McKinley hopes to use his knowledge as a retired banker to help people make sound financial decisions.