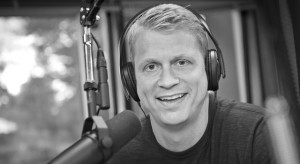 Wes Moss, an American author,  financial planner and radio host, has just published a blog entitled 5 tips to avoid a costly retirement.
Previously on the Hub, we have reviewed his book You Can Retire Sooner Than You Think. We've also focused some blogs on his "1,000 buck-a-month rule" for estimating how much you need to retire.
Go to Moss's current blog linked above and you'll see that the second half was contributed by me. You may also recognize the Canadian and U.S. editions of Findependence Day there as well.
Below are my working notes for my interaction with Wes. Keep in mind this content was aimed at U.S. readers. 
Tip 1: Study the "Longevity" literature and estimate your Life Expectancy
Read books like Marc Freedman's The Big Shift (which we reviewed the previous post to this one, here). then estimate your Life Expectancy using one of several online calculators. Assuming you have good genes and take care of yourself, ask your financial advisor if it's likely your money would last if you make it to 100. Remember, 100 is the new 80! If you expect to be very long lived because your parents reached 90, ask about Longevity Insurance, more commonly known as life annuities.
Tip 2: Work part-time or consider an "Encore" Career
The longer you keep working, the more money you'll have and the fewer years you'll need to draw down on your portfolio during the eventual "Decumulation" years. A little extra earned income can go a long way to defraying luxury expenditures like travel or eating out, and may even lead you to an entirely new "Encore" career that will keep you engaged and solvent well past the traditional Retirement Age.
Tip 3: Delay Social Security (or in Canada: CPP/OAS/GIS)
Don't take Social Security at the earliest possible age of 62. Every year you wait means benefits will be 8% higher. So if you think you could make it to 95 or 100, seriously consider delaying the receipt of Social Security benefits until age 70.
Tip 4: Stay married
What's better than an employer pension and Social Security benefits? Answer: TWO employer pensions and two streams of Social Security benefits, not to mention two sets of IRAs and Roth plans. Divorce is one of the costliest events that can happen to couples. Of course, in retirement you're going to be spending a lot of time together: maybe too much. This is another advantage of continuing to work at least part-time: then when you do see your spouse, you'll be much more appreciative of them.
Tip 5: Downsize or move to a smaller town
Once you leave full-time employment in the big city, perhaps you don't need to live in a large expensive home in the downtown core. If your Encore career is based on the Internet and mobile technologies, odds are you can operate your new business from anywhere. If the kids have left the nest and you love your city, then consider downsizing to a condo or just renting an apartment. Or if you cherish your own home and a back yard, consider moving from the city to the country and getting twice the home for half the money – pocketing the difference to pad your retirement accounts.
Jonathan Chevreau is founder of the Financial Independence Hub, a North American portal for the "Findependence" movement. Its focus is on Encore Acts, Decumulation & Downsizing, and Longevity & Aging. He can be reached at jonathan@findependenceday.com
You'll see the second half of his blog seques to a contribution to myself, elaborating on those tips: