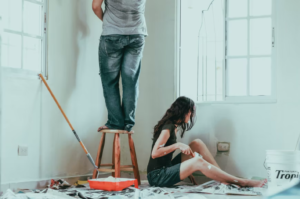 By Beau Peters
Special to the Financial Independence Hub
Becoming a first-time homeowner is an exciting prospect. It's a chance to have a place you can call your own, where you can make memories for years to come.
With that said, proper planning is necessary, or your dream can become a financial nightmare. The fact is that there are many unavoidable and potential expenses that could occur over time, and if you don't understand the realities or you don't save appropriately, then you could be in for some hard times.
To help you out, we have compiled a list of common expenses that most first-time homeowners will experience and how to prepare accordingly.
1. Closing Costs
As you are looking at potential homes and comparing your financial situation, you will want to keep in mind that there are some upfront expenses that you will want to consider, especially closing costs, which may amount to 3-6% of the total loan value. It is important that you have those funds fluid and ready to go when you sign your new mortgage.
If you are short on funds, then consider creating an agreement with the seller to share these costs or look into government programs if you are short.
2. HVAC Issues
No matter where you live, yyour HVAC (Heating, Ventilation, and Air Conditioning) units will likely need to be repaired either soon or down the road. While most units can last 10 to 15 years, if you run your heat or AC all day, every day, then you could be looking at a repair sooner than later, especially if you bought a home with an existing unit.
When preparing for the expenses associated with a damaged air conditioner, you will need to decide if you can have your unit repaired or if it will need to be completely replaced. The first thing you should do is get a quote from a professional to see if the cost to repair is almost as much as the cost to replace. If it is, consider getting a brand new unit because you know it will last a long time and work at high efficiency. Also, consider the fact that if your AC had to be repaired once, it will probably require maintenance again. Include these considerations in your final decision.
3. Appliance Lifetimes
Whether you are moving into a home with existing appliances or you are buying them brand new, you must realize that all appliances have their expiration date. For instance, refrigerators often last about 10 years, and even if they are still usable after that time, their efficiency will begin to dwindle. As far as other appliances:
Washers and dryers typically last about 10-13 years.
Dishwashers have about 10 years.
Microwaves typically last around seven years.
Knowing these dates is important so you can begin to budget accordingly to pay for a replacement.
As a new homeowner, an expense that you may want to incur is the cost of a home warranty. Many of these programs cover a portion of the price of the service calls necessary to fix your appliances, and your annual fee will also help with the cost of a new unit. As soon as you move into your home, look for home warranty programs and find one that suits your needs and financial situation.
4. Roof Damage
The roof is arguably one of the most important aspects of your home, and if it is damaged by weather or general wear and tear, then you will want to have it inspected and repaired immediately. Typical roofs built with asphalt shingles will last about 20 years, so if you have a new home, you may be good for a while, but if you bought a used home, then you will want to see how much time is left.
A roof repair can cost anywhere from $150 to $7000, depending on the severity, so if you see issues now, have them addressed before they escalate.
5. Mold
Even if you have a new house or a clean lifestyle, you may still experience mold in your home over time. Mold usually begins as a minor inconvenience, but if the issue is not handled, then it can quickly spread. Mold is dangerous because it can weaken the integrity of walls, the roof, or the foundation of your home. It is also very dangerous for humans because prolonged exposure could lead to serious health issues, including respiratory infections, rashes, and persistent headaches.
If you see mold in your home, you can clean it or hire a mold remediation expert who can check the severity of the issue and provide a solution. The longer you wait, the more expensive it will be.
6. Foundation Repair
Possibly the most important component of your home is the foundation. If the foundation is compromised, it could lead to cracks in your floors and walls and it could even impact the structure of your home, making it hard to close doors and windows. If you let your foundation issues go on too long, then your entire house could collapse.
Foundation repair is also one of the most expensive costs a homeowner could ever experience, with serious issues costing up to $15,000. The most common culprit that damages a foundation is water, so make an effort to keep the immediate area as dry as possible by having your downspouts direct water away from the house and ensuring that  your sprinklers point away from the home. You can also add a few inches of mulch for extra protection.
As you can see, there are a lot of potential expenses that you want to be aware of so you can prepare accordingly. Create a smart budget and save when you can so you can enjoy the splendor of your new home.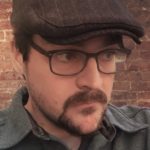 Beau Peters is a creative professional with a lifetime of experience in service and care. As a manager, he's learned a slew of tricks of the trade that he enjoys sharing with others who have the same passion and dedication that he brings to his work. When he is not writing, he enjoys reading and trying new things.