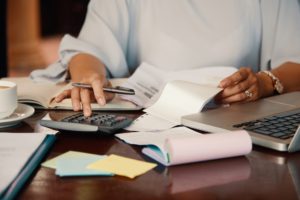 By Tanvi Kaushik
Special to the Financial Independence Hub
When you live a salaried life, money is always on your mind. No matter how meticulously you plan your monthly expenses, unexpected expenses may crop up anytime. It could be repairs for your home, a medical expense, a veterinary bill, or a loss in business. In such cases, it is wise to maintain an emergency fund that you can dip into to meet the unexpected expense. But sometimes, savings may not be enough to meet the emergency expenses.
Thankfully, with advanced fintech, it is possible to avail of a loan: big and small. Not only that, you can get the funds quickly in your account.
If you ever face a financial crunch, here are some options you can explore to get funds in a short time.
Ways to pay for Unexpected Expenses
1.) Credit Card
Financial experts usually don't recommend using a credit card to fund a sizeable emergency expense. A significant expenditure can land you in substantial credit card debt with rising interest rates. However, if your expense is something you can pay back within the interest-free period or your emergency fund is falling short by a small amount, using your credit card can help.
It is also wise to scan the market for other options in such cases. You could explore new financial instruments such as a virtual credit card. Virtual credit cards are digital cards available online. The usage is similar to a conventional credit card with a card number, CVV, and validity. But it works like a flexible personal loan wherein a predetermined amount is transferred to your account, and you pay interest only on the amount you spend using your card. You may use your virtual credit card for limited purposes.
2.) Personal Loan
A personal loan is a valuable financial instrument to tide you over an unexpected financial crunch. Personal loans usually have high interest rates, but depending on your credit score, repayment records, and the loan amount you may find personal loans affordable compared to other financial instruments. Flexible personal loans with shorter repayment cycles allow you to take a loan but only pay for the amount that you use. Flexi personal loans are also available for amounts as small as one thousand, and with affordable interest rates. Salaried people can opt for other kinds of personal loans that enable you to repay the amount in convenient monthly instalments.
3.) Line of Credit
A line of credit enables you to borrow money with a predetermined credit limit. In times of emergency, lines of credit can be valuable financial instruments. A line of credit allows you to borrow as much as needed within a predetermined credit limit. Even if you are unsure of the total amount, you need to meet your emergency expense. The exact repayment plan you get for your line of credit depends on your lender. You may pay back in instalments, or your lender may ask for a lump sum repayment.
4.) Salary Advance
Employers usually support their employees by giving them the option of a salary advance. A salary advance implies that your employer gives you an amount you can repay with small deductions in your future pay-cheques. Usually, payroll advance is convenient and a quick way to get some funds in an emergency. Every company has its own salary advance policy and a specific period for repaying the advance amount. Talk to your finance department to understand the policy and interest rates better.
5.) Life Insurance
If you have permanent life insurance covering your whole life, universal life, or variable life, you can tap into it for a loan. You can withdraw money from your life insurance without paying any taxes if the amount is smaller than what you have paid in premiums. Keep in mind that if you withdraw more than your policy's cash value, you may lower your death benefits. If you have a life insurance loan, the interest rate is usually between 5% to 8%, and it is wise to pay off the loan as soon as you can. If you die, before the loan is repaid, the loan amount is deducted from the death benefits.
6.) Friend or Family Member
In times of need, friends and family can be a pillar of support. If you know someone who may have some spare funds that they can lend to you for some time, you can ask them for help. However, borrowing money from loved ones can lead to complications in relationships. Be careful when borrowing from family or friends, and make sure to frankly discuss the borrowing terms beforehand to avoid misunderstandings.
Fintech has made it possible for everyone to avail of funds in big and small amounts: in a short time. However, it is essential to build awareness about the available financial instruments so that when an unexpected expense crops up, you know how to meet it. Explore opportunities like virtual cards, flexi personal loans, and other personal loans for salaried individuals to know which option is best for you.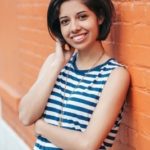 Tanvi Kaushik specializes in Content Marketing and works with the Digital Team at KreditBee: India's fastest personal loan platform where self-employed and salaried professionals can easily avail of personal loans in just a few minutes when in need of quick funds. Tanvi writes to-the-point articles on personal finance and budgeting which are truly appreciated by her readers. She is committed to making money matters easy to understand even for the layman. Her commitment to her work doesn't stop her from pursuing her hobbies of hiking, trekking and going on adventurous trips.