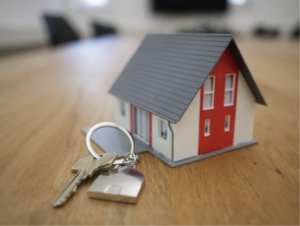 By Mario Pineda
Special to the Findependence Hub
Thinking about buying a home? As of late 2021, there were 646,053 active home listings, according to Rocket Mortgage. More homes are likely to come on the market in spring and summer, which are hot selling seasons. Investing in a home purchase can afford buyers an asset that, ideally, should maintain or, hopefully, increase in value. Some buyers simply want a place to hang their hat and call their own. Whether you're raising a family, need space for your dogs, or are ready to tackle the responsibilities of maintaining a house, you can rely on this guide to provide you with the essential information you need to know before you buy one.
Are you ready to buy a House?
Buying a house is a big commitment — living in a specific location, paying a mortgage for decades, and maintaining a property (in order to preserve its value). Many people either aren't ready to settle down into a home of their own or simply prefer to rent, leaving property maintenance to property owners. You're likely ready to buy if you: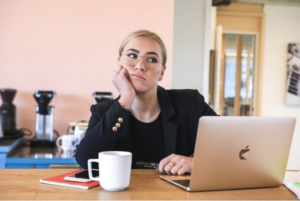 Are annoyed or tired of renting: typically, renting involves loads of rules stipulated by landlords, annual rent increases, and a lack of privacy (mainly if you live in an apartment complex).

Want to invest in real estate: investing in real estate is a common reason why people buy houses. Unlike rent, which is gone once you pay it, your mortgage payments are applied to the home's purchase. In typical cases, you'll retain that money in the form of your asset or recoup it when you sell the house.

Have a family and want more room: if you have a family, you may wish to purchase a home that offers space for each member of your household as well as a backyard that provides outdoor living space. 
Pre-purchase Considerations
Before buying a house, there are various factors to consider before you sign on the dotted line of a purchase contract. A home tends to be a long-term investment. To make the most of it, it's essential to understand the challenges associated with the buying process and the obligations related to property ownership. By exploring the personal and financial areas of your life, you can arrive at the right decision for you. 
Personal Considerations
Ask yourself if you are ready to commit to living in a specific area. A mortgage is generally a 30-year commitment (unless you choose to sell the property). What are your plans for the future? Do you expect to relocate soon for your job? Do you wish to have children or to expand your family? These considerations may impact your decision to buy as well as the type of home to buy.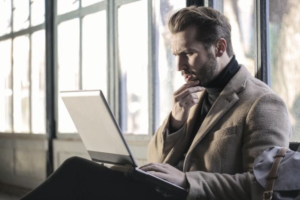 Remember, everything regarding the care of the home will rest on you: and your partner if you are purchasing together. Not only is there the monthly mortgage to cover, but there are also the inevitable home maintenance and repair costs that come into the bargain. In short, understand the financial obligation before you as you contemplate your decision.
Financial Considerations
There are other financial factors to reflect upon too. To qualify for a mortgage, you will need a good credit score as well as a down payment. As banks consider your loan request, they will examine your debt. Do you have existing debt, and is it enough to impede your home buying plan? Also, banks will evaluate whether your income is enough to pay the monthly mortgage payment. Look closely at your financial picture because, rest assured, any lender you choose will definitely examine your finances closely.
The Psychology of Buying a Home
You might not realize it, but engaging in the home buying process can be an emotional roller coaster. It's easy to get your hopes up that a seller will accept your bid. You might fall in love with the perfect house only to realize that the seller accepted another buyer's bid. You might also find a home with great potential only to find that it has severe flaws like a cracked foundation. It's important to keep your emotions in check to make a sound investment decision. 
There are other psychological aspects of buying a house that you might not have thought about before. For instance, some people bring cultural superstitions to the process and don't want to live in a house with specific numbers in the address or are opposed to a particular street name. 
Other people might struggle with the perceived value of a home, believing that interior wall colors will substantially affect its worth. The reality is that cosmetic changes are easy and often inexpensive to fix in cases like this.
If you find yourself contending with psychological factors like these, take a step back and think them through. If they're going to impede your long-time enjoyment of the home, you may want to keep house hunting. If, however, you think you can spend a decade of your life on "Elm Street," you may be glad that you didn't allow a horror movie from the 1980s to sabotage the purchase of your dream home.
Searching for a Home
Speaking of needs, you'll need to consider them closely so that you can confine your search to homes that satisfy them. Before you begin your house hunting adventure, you should consider:
House size:

how much square footage will suit you/your household?

House exterior:

what architectural styles appeal to you? Bungalow, cape cod, modern?

Bedrooms:

what's the minimum number of bedrooms you need?

Bathrooms:

how many bathrooms do you prefer your home to have?

Heating and cooling systems:

how efficient are these systems? Will they need to be replaced soon after you buy the house?

Basement:

do you want a home with a basement or cellar?

Attic:

do you want to purchase a home with a finished attic that offers usable living space?

Garage:

how much space do you want your garage to have?
How to Choose the Right Neighborhood
The neighborhood of your home is also an important consideration. A great home in a community that you don't find agreeable can make for an unhappy situation. When you choose a neighborhood to shop for a home, you should consider:
Community services:

do you require public transportation? Do you want to live near shopping centers, medical facilities, or parks?

Public schools:

be sure to assess the quality of area schools if you have school-age children. 

Amenities:

what are some local amenities in the area? Is there a local swimming pool, forest preserves, entertainment venues like theaters? What about restaurants? 
Top Home Buying mistakes
Many buyers have stumbled into pitfalls when shopping for and buying a house. Try to learn from their mistakes. Here are some of the most common home-buying mistakes to watch out for:
Partnering with a real estate agent who doesn't "get" your needs and preferences.

Failing to get pre-approved for a mortgage.

Making an offer on the first house you visit.

Getting only one rate quote from one lender instead of shopping for a more competitive lender.

Buying a house that is more than you can afford.

Using all of your savings as a down payment.

Not investigating the HOA if the area has one. 

Failing to look into first-time homebuyer programs.

Not researching the community extensively.

Waiving a home inspection.
Special terms for New Home buyers
Is this your first time buying a house? In that case, you'll undoubtedly want to find out about first-time homebuyer programs and special incentives that can alleviate some of the financial stress associated with buying a home. You may also qualify for programs based on your income or veteran status. An experienced real estate agent will be able to inform you about any programs or incentives that you might qualify for. As a first-time homebuyer, some of the special terms you may be eligible for include:
Low down payment

Financial assistance with closing costs

Special grants (these might be offered at the federal, state, or county levels)

Penalty-free IRA withdrawals (usually)

Lender-offered benefits (special loan programs)
Home Buying Process (After you find the Perfect House)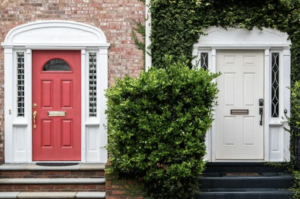 Once you find a house that you want to call your own, you'll need to initiate the buying process:
Make an Offer
How much money do you want to offer the seller for the home? You may offer less than the asking price if the house needs work. If the house is located in a hot neighborhood and is likely to be snapped up by another shopper, you might even want to offer more than the asking price. This is your choice to make. Try to base it on sound financial sense and not merely emotion. 
Paperwork and Conditions of the House
Go over the paperwork as well as the conditions of the contract. You may even want to pay a real estate attorney to go over the paperwork so they can advise you. 
Down Payment
Determine how much down payment you intend to put down on the home's purchase. The more you put down, the more you can reduce your monthly payments. However, if you put down your entire savings, you may find it challenging to take care of any emergency repairs that come up or moving costs. 
Financing
Arrange your financing. Ideally, it's best to get pre-approved for your home loan. That way, you know how much the lender is willing to lend. This will help you search for homes in your price range. Never sign any financial paperwork without understanding its terms. 
Should You Use a Real Estate Agent?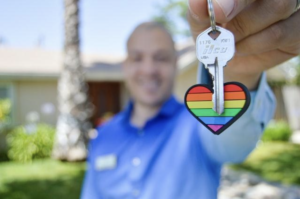 If this is your first home purchase, you probably should consult a real estate agent. For buyers, there's no cost. Agents recoup the costs of their services from sellers. There are a couple of cons to look out for. You could wind up with an inexperienced real estate agent or one that doesn't seem to prioritize your needs and preferences. You should shop around for an experienced real estate agent who boasts good references. Then, you can rely on their expertise to find ideal home matches and answer your questions about the home buying process. Their expertise can be invaluable if you're new to real estate deals.
Closing on a Home
Once a seller accepts your offer, the deal is far from over. Before the final closing, you will need to address:
Home Inspection
You should always have any house you buy inspected by a professional home inspector. They will provide you with a report detailing the home's major systems and their condition. Your lender and insurance provider will likely require this report's findings. 
Negotiation
The findings of the home inspection may cause you to alter your offer. You have the right to enter into negotiations with the seller. For instance, the inspector may find that the home's electrical is not up to code. You can request the seller to make this upgrade, or you can reduce the offer amount so that you can have the work performed after you buy the house.
Insurance
You'll need to have insurance coverage for your new house. Be sure to select a lender and set up a policy so that you're ready for the coverage transfer once you complete the closing paperwork. 
Enjoy Your New Home
Once you've signed on the dotted line and are ready to move into your house, you can transform it into your home with your own choice of paint colors, decor, and furnishings. After settling in, you may want to develop a maintenance schedule to upkeep the home's condition. Also, you could even consider ways to upgrade the home and boost its value. Renovating the kitchen or installing a new brick patio are a few tried-and-true ways to increase your home value. But don't forget to sit back, relax, and enjoy your new home!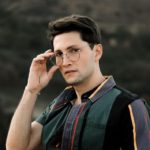 Mario Pineda is a professional digital marketing content creator who enjoys at-home activities like watching movies and anime, playing with his dogs, hanging with his friends, and creating comedy content for YouTube, Tiktok, and Instagram. He loves writing about environmental topics and digital marketing. This article was originally published in March 2022.  It is republished on the Hub with permission.