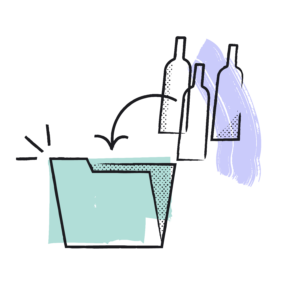 By Atul Tiwari, CEO Cult Wines Americas
Special to the Financial Independence Hub 
Wine investing in North America is hitting the mainstream.
Historically, the wine investment category has been perceived as only for the wealthy or wine experts.
Although traditional HNW [High Net Worth] investors have been investing in portfolios of fine wine for years, it is still a new asset class for some.
However, new specialist services are opening up the fine wine investment universe. Cult Wines, whose story began in London, England in 2007, recently expanded into North America with offices in Toronto and New York. Known as 'The Americas,' our task is to build the awareness of fine wine and accessibility to the asset class.  In addition, Cult Wines recently introduced a new platform, new product structure and new technology to better serve our clients.
Our expension into The Americas is helped by fine wine's strong track record of consistent returns and low volatility. Currently, the asset class is enjoying a sustained rally with year-to-date returns over 13.7% through the end of October, as measured by the Liv-ex 1000, an index of some of the most sought-after investment wines from around the world.
The U.S. is the world's largest Wine market
The US, the world's largest wine market, is a natural fit for wine investment. 49% of Americans drink wine and 431 million cases of wine were sold in 2020. The US has been making some investment grade wines for decades and to the end of October, the California 50 wine index is the third best performing wine region globally with a year-to-date return of 16.5%.
At Cult Wines, we continue to invest in technology that gives our team of experts unrivalled tools to complement their market expertise. We recently launched a new proprietary tool called Vintel, which allows us to automatically evaluate, analyse, and allocate wines in order to actively manage portfolios. In addition, our new and enhanced website allows our clients the ability to onboard digitally and a web app where they can track their portfolio.
We are also working on our own proprietary blockchain solution to enable our customer clear transparency on a wine's history and provenance. We fully believe in the role this technology can have in reducing fraud, improving consumer confidence, and providing much more transparency and traceability.
As part of our new platform, we have introduced four account types – Cru Classe, Premier Cru, Grand Cru and Cult Cru – that provide clients with the benefits of bespoke services, exclusive offers, and a world of wine discovery, with low fees for fully managed accounts. Opening the door to more investors, the Cru Classe account begins at CAN$12.5K in Canada or US$10k in the US.
This account is unique to Cult Wines and is the world's first automated and customised account with live allocation. The portfolio is built in real time according to risk appetite and investment horizon. Clients are able to view the wines in their portfolio before confirming, after which the wines are immediately allocated with no delays.
To find out more, please visit www.cultwines.com.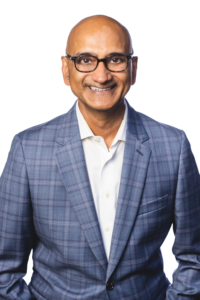 As Chief Executive Officer for Cult Wines America, Atul Tiwari leads the team and is responsible for overall strategy and development. Hailed by Investment Executive as 'having a knack for knowing what's next,' Atul is thrilled to have successfully married his extensive investment experience with a passion for wine to introduce this unique asset class to the Americas market.
Before building Cult Wines Americas, he was employee number one at Vanguard Canada. As CEO for the company, together with his team, he helped pioneer ETF investing in Canada and grew the company from $3 to $30 billion in assets over 7.5 years.
Prior to Vanguard, he held progressively senior positions at BMO Financial including senior vice president of BMO Asset Management, heading up the BMO US mutual fund business in Chicago before going on to lead the charge for BMO to enter the ETF business as the founding President of BMO Exchange Traded Funds.
In addition to his personal interest in wine, Atul has also managed a 4000-bottle cellar of fine Burgundy for the Toronto Chapter of the Confrerie des Chevaliers du Tastevin over a five-year period.