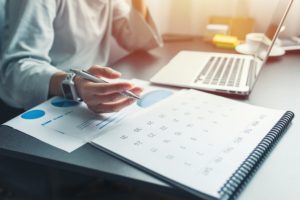 By Stuart Gray,
Director, Financial Planning Centre of Expertise, RBC
(Sponsor Content)
If you're like many Canadians, with 2022 around the corner, you're likely thinking about what you would like to achieve in this new year.
You can begin by having a good look at your current financial situation and the steps you can take to stay on top of your money.
As we consider what this year will bring, here are five areas of personal finances you can focus on to get 2022 onto solid financial footing:
• Make sure your financial plan still works for you
As the economy continues to recover and we look toward whatever this year holds, having a financial plan can help you take stock of where you are and what you need to do to continue to work toward your financial goals.
A financial plan can help strengthen your confidence when it comes to managing your money, both now and in the future. Taking the time to build a plan that works for you and your unique financial situation is a good start. Use your plan to identify your goals and objectives, evaluate your finances and put steps in place to achieve your financial goals. It's also important to revisit your plan regularly, especially as your finances or priorities change.
• Stay on top of your cash flow
As inflation continues to impact Canadians' purchasing power, cash flow will become an even more important part of managing personal finances in 2022. Here's where having a budget, to complement your financial plan, is a huge help. A budget will give you a good picture of the money you have coming in and going out.
If you already have a budget, it's a good time to review and update your expenses to account for rising costs: from gas and groceries to utilities and activities. This will help you see what you may have left over to put into savings.
Managing any debts and how you plan to pay them off is also an important part of managing cash flow. A piece of advice here: Don't worry about paying all your debts at once. Instead, focus on taking care of higher interest rate debts first. This will have a good impact on your overall financial health, to help you worry less and save more.
New digital tools, like NOMI Budgets and NOMI Forecast can also help you stay on top of your money and avoid unnecessary expenses. Available to RBC clients through the RBC Mobile app, NOMI Budgets simplifies the budgeting process by taking a close look at your spending and recommending a personalized monthly budget based on your habits. NOMI Forecast learns from your past transactions and uses predictive technology to provide a rolling forecast of your expenses for the next seven days.
• Be prepared for the unexpected
One important lesson the pandemic has taught us is that the unexpected can happen at any time. It also has reinforced the importance of having an emergency fund that you can rely on to help cover the costs of unexpected expenses like loss of income or repairs to vehicles or flooded basements.
Setting up an automatic savings plan can make it easier to save regularly. Using a digital savings account like NOMI Find & Save can also help, as it finds extra money in your cash flow it thinks you won't miss and automatically sets it aside. If a payment or transfer is due to come out of your linked chequing account, the money is automatically transferred back to ensure you have what you need to cover those transactions.
• Look past the headlines when investing
It can be tempting to do 'emotional investing' – reacting to negative headlines and market volatility by altering a well-designed investment plan. While selling off your portfolio may make you feel better, this decision could mean lost opportunities and not achieving your long-term investment goals.
That's why it's important to go beyond the headlines. Staying disciplined with the proven principles of investing and adjusting your plan for the right reasons could help you reach your goals. Speaking with a financial planner can go a long way in helping you decide when and how to revisit your investment plan.  
• Get more value for your everyday activities
We don't typically consider how we can earn savings and get the most value for the things that we do every day. With the launch of RBC Vantage, RBC's new everyday banking brand, Canadians can access tangible benefits that can put more money back in their wallet.
RBC Vantage gives clients, for the first time, the ability to use their debit cards to earn RBC Rewards points and provides them with more ways to save on monthly account fees. It also delivers enhanced support through new interactive tools for clients and advisors.
You also want to be part of a flexible rewards program that gives you more ways to earn and redeem points for rewards. With RBC Rewards, your points don't expire so you have the option to save up for that future vacation – or use your points to pay for everyday purchases in addition to accessing discounts, rewards and special offers from brands.
No matter where you find yourself financially and what you want to achieve in 2022, you don't have to do it alone. Connecting with a professional can help you evaluate your current money situation, explore all the options available and provide you with added support through every part of your financial journey.
For more financial planning tips, check out rbcfinancialplanning.com.
For more details – including terms and conditions – for NOMI, RBC Vantage and RBC Rewards, please visit: NOMI Find & Save; NOMI Budgets; NOMI Forecast; RBC Vantage; RBC Rewards.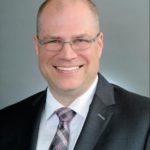 Stuart Gray is the Director of the Financial Planning Centre of Expertise within Personal & Commercial Banking, RBC. He leads a team of 17 financial planning professionals supporting Retail Financial Planners at RBC. Stuart holds the CFP and PFP Designations and his MBA from Heriot-Watt University.