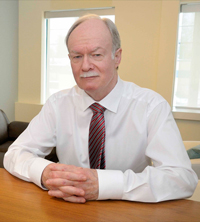 by Patrick McKeough, TSINetwork.ca
Special to the Financial Independence Hub
Now that it's October, thoughts of winter may flit across the collective minds of Canadians. Last winter lasted much longer than usual across most of the country, and a large number of Canadians spent part or all of that harsh winter in Florida or other southern locations.
Many Canadians are buying second homes in Florida and other parts of the U.S., often with the belief that this will be a good investment idea as well as a winter haven.
Good lifestyle decision, bad investment
I was interviewed about this trend on CTV. Apparently I surprised everybody when I said that buying in Florida might make sense as a lifestyle decision but was liable to be a bad investment.
Here are a couple of the "buts" they raised, and my responses:
"But even if prices take years to move up, you'll have use of your vacation home whenever you want."
That's right, and this may make it a good lifestyle choice. But there are always plenty of Florida rentals to choose from if you aren't tied down to going to the same place on every visit. It's much cheaper to rent for a month or two than to pay a full year's cost of ownership.
"But you can rent the place out to generate income."
That's true. But most renters want to rent the place in the same periods when you want to be there. You'll get low rent, if any, the rest of the year. Then too, expectations of nice weather supply a lot of Florida's appeal, but weather varies. A couple of cool winters could hurt rental and buyer demand for your property. So could a hurricane or two. Meanwhile, costs accumulate.
Costs may be higher than you think
Investing in real estate: You'll need help from the real estate market to realize a profit
Costs may be higher than you think. Beyond the purchase price, you'll also have to pay real estate taxes and condo fees, if that's your choice of a dwelling.
On top of that, there's insurance and maintenance. In addition, due to the heat and humidity, you have to run the air conditioning year-round to avoid mould. By the time the housing market stabilizes, new condos will come up for sale and compete against decades-old units.
Let's say when you sell, you pay a 5% real estate commission. You will need the real estate market to go up by 5% or more every year, just to break even. If you make any money on the sale, you'll be liable for capital gains taxes, unlike the tax-free capital gains you can earn on your Canadian home.
You can still find attractive investment opportunities in Florida's real estate market, but not in the kind of properties that most Canadian buyers are seeking. If you're investing in real estate primarily for profit, you should look at multiple-unit rental housing or commercial properties, especially those with big parking lots or extra land. Investments like these can give you current income, plus long-term development possibilities. That's a potent combination for patient investors.
Buying a second home in the U.S. Sunbelt may be a good personal lifestyle choice. But it's a risky investment, and a bad place for any significant portion of your retirement savings.
If you have bought, or considered buying, a second house in the U.S., were you motivated by the expectation of profit or simply a lifestyle choice? What would you say to others pondering the same sort of purchase?
Pat McKeough has been one of Canada's most respected investment advisors for over three decades. He is the founder and senior editor of TSI Network and the founder of Successful Investor Wealth Management. He is also the author of several acclaimed investment books.