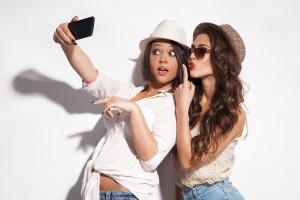 My new Millennial Money blog in the Financial Post today is entitled Don't bother saving in your 20s? Why Millennials shouldn't waste the gift of time. This post has attracted a bit of attention on my Twitter feed.
For example, Tisa Silver, author of The Time Value of Life: Why Time is More Valuable Than Money, said this:
"Thanks for sharing, Jon. You know how I feel about time! There is a heavy price to pay for procrastination."
Financial planner Cory Papineau tweeted:
Ask Mom and Dad how that worked out!
To which, another fellow author, Robert Gignac — author of Rich is a State of Mind — replied:
But I really, really *want* stuff today – why don't old people get that? Oh sorry, what was I thinking?
Over at Linked In, Jeanne Klimowski, CEO of Wavelength Financial Education Inc., wrote:
Great post Jonathan. It is a tragedy that most people don't learn about the huge role time plays in investing until it's too late to take advantage of it. Thanks for getting that message across — it is so incredibly important to young people, especially in light of the widespread retirement savings crisis out there today.
We'll say a little more about this topic in this weekend's wrap. In the meantime, reader comments below are welcome. No doubt we'll be writing more about this topic as time goes on.