By Dale Roberts
Special to Financial Independence Hub
Where have all of the investors gone? It's no surprise that "advised" Canadian mutual fund investors have been bailing on the wealth building thing. Most of them are sold high-fee funds and see little or no advice. They lose out on two counts. And in 2022 even ETF investors have largely bailed on buying growth assets (stocks and REITs) as they go on sale. The ETF'ers are moving to cash ETFs and bonds. Where I see continued enthusiasm (OK, they are rabid) is in the Canadian dividend investor camp. They love the lower prices that can bring bigger dividend payments. Dividend investors are leading the charge on the Sunday Reads.
ETFs gained while mutual funds felt pain in 2022.
From that Advisor's Edge post …
As of the end of November, Canadian mutual funds had outflows of $35.6 billion in 2022, or 2% of 2021 year-end assets, National Bank Financial (NBF) said in a report on Jan. 5th. (Full-year mutual fund data is yet to come.)
"Only money market mutual funds recorded inflows, an indication of the capital-preservation mode that informed many investor decisions this year," it said.
During 2021's rising markets, mutual fund sales soared to a dramatic record-breaking $112 billion, outselling ETFs for the first time since 2018.
ETFs back on top
Canadian ETF inflows in 2022 landed back on top, with a "whopping" $35.5 billion in net flows in 2022, or 10% or of 2021 year-end assets, the report said.
As part of tactical positioning, cash-alternative ETFs were a "major story" of 2022, the report said, describing them as "an inflow darling" since the first such fund was launched in 2013. In 2022, the funds more than doubled in assets to $15 billion amid the year's bond selloff. CI High Interest Savings ETF was the fund with the most inflow ($3.2 billion) for the year.
Equity ETFs scored $13 billion in 2022, or about 37% of ETF net flows.
(Back to Dale)
The move to safety
So while ETF investors did add equities in modest fashion, there was a greater move to safety: cash and bonds. Of course, we're supposed to do the opposite: buy more growth assets as they go on sale. You know that 'be greedy when others are fearful' Warren Buffett kind of thinking.
I've continued to ask readers:  what stocks and ETFs are you buying? That post was from the end of September. Looking back that was near the bottom for 2022. Stocks have bounced back modestly from the time of the post. We could go below September of 2022 prices or not. Who knows? But sale prices are good, that we know.
On Findependence Hub: how to navigate the coming worldwide recession.
Dividend investors are on FIRE
While focusing (too much) on the dividends can have its drawbacks, there's no denying that dividend investing leads to very good behaviour. I am truly pleased to see that Canadian dividend investors (friends) are chomping at the bit to buy more stocks and greater dividends.
On My Own Advisor, Mark offers the Weekend Reading: Dividends on FIRE edition. Thanks to Mark for including my Canadian Wide Moat Stock Portfolio update.
In Mark's post you'll find a few portfolio and dividend focused updates for the investing year of 2022. Included in the mix – drip investor, and Jordan at Money Maaster.
Mark also offered his recent portfolio update.
Rob at Passive Canadian Income updated his dividend and portfolio performance for December in this post.
Totals For 2022
Dividends Year To Date Total – $10,692.84
Other Passive Income Year to date – $13,491.23
Total Passive Income for 2022 —– $24,184.07
Year End Goal – $25,000
Canadian stocks are offering very good value these days. Kyle delivered a very good post on MoneySense – Making sense of the markets. Kyle included some very good broader market and investment commentary. And on Canadian stocks …
Our current P/E valuation discount relative to the U.S.'s S&P 500 shows that as a group, Canadian stocks are substantially cheaper than in the past when compared to American stocks.
That crazy good savings rate
For some inspiration Bob offers 9 weird things he did to save money in his 20s. Bob has always had a crazy (good) savings rate. That is certainly one of the keys to building wealth. It's not what you make, but what you keep, and then what and how you invest.
You have to read my personal finance book. In fact, it's so simple and short it's a 100o word blog, instead of a book.
Here's the week in review thanks to Dividend Hawk. Hawk included stocktrades.ca top Canadian Dividend Aristocrats in 2023.
Fritz at The Retirement Manifesto created a free asset allocation tool.
A few thoughts
We can't time the markets but we can control the earnings we buy. We can control our sector weightings. The sectors largely control the returns we get in various economic conditions. We're in regime change, of course. I still like some exposure to oil and gas and pipelines and some commodities exposure.
Accumulators can largely ignore the noise. Retirees and near retirees might still play defense and insist that they get paid (dividends). 2023 might provide some nice rebalancing opportunities – from bonds to stocks, potentially even to some growth names or ETFs.
I will do a post on my personal RRSP portfolio and the U.S. stocks. This is crazy …
Chalk up one or two for quality and sector arrangement.
Retweets
Simple and funny …
Buy the fear and win …
Thanks for reading. Don't forget to follow this blog – enter your email address in the subscribe area. It's free.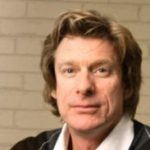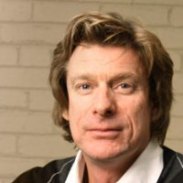 Dale Roberts is the owner operator of the Cut The Crap Investing blog,  and a columnist for MoneySense. This blog originally appeared on Cut the Crap Investing on Jan. 8, 2023 and is republished on the Hub with permission. 
Related