Special to the Financial Independence Hub
As the retirement crisis continues, the need for workable options for funding retirement becomes even more vital. Today's senior Americans are at risk of not having enough for necessary living expenses.
Over the years, misconceptions have developed about life settlements and their viability. The truth is, under the right circumstances, taking advantage of a life settlement and selling a life insurance policy to a third-party investor can help seniors unlock much-needed cash.
In the case of life settlements, we are talking about seniors having access to a significant amount of money. For instance, if eligible Americans took full advantage of life settlements, it could help cover more than US$42 billion in long-term care and retirement costs each year.
So, what is a life settlement?
A life settlement enables a qualifying life insurance policyholder to obtain a lump sum cash payment in exchange for selling their policy to a third party. The buyer takes on all responsibilities for the policy, including paying the premiums. The resulting money from the life settlement allows retirees to pay for necessary living and healthcare expenses, rather than struggle to make life insurance policy payments.
How to qualify for a life settlement
Many seniors are surprised to find how straightforward it is to qualify for a life settlement. They discover it isn't necessary to have failing health or a terminal illness to receive a life settlement. The main requirements for a life settlement are being at least 70 years old and owning a life insurance policy valued at US$50,000 or more.
There is also no requirement in terms of how the money from a life settlement is spent. The money can be used for whatever the recipient wishes. Many seniors find the funds enable them to afford the rising costs of retirement. For instance, after receiving a life settlement, they may choose to pay down debt to decrease fixed expenses, pay for long-term care, pay for general living expenses, create an emergency fund, invest the money, or even spend the money on home renovations or a vacation.
Best states for life settlements
If you're interested in learning more, you may be excited to find that you live in a state that is highly accommodating to life settlements. Our U.S. Life Settlement Index: The Best and Worst States for Life Settlements took a close look at seven attributes that affect life settlements in each state.
These attributes included existing state regulations for life settlements, the median monthly cost of long-term care, the face amount of life insurance per capita, and whether the state requires that policyholders receive life settlement disclosures. Additional considerations included the median household income, size of the population of those 75 and older, and average life expectancy.
Considering the various data, the U.S. Life Settlement Index identified the most and least accommodating states for life settlements. The top spots for most amenable went to California, which came in first, followed by Washington, New Jersey, and Illinois. Wisconsin and Massachusetts tied for fifth on the Index.
State regulations, which protect retirees involved in life settlements, were one of the top contributing factors in the Index's ranking. All six states in the top five spots regulate life settlements, and three of them have mandatory disclosure requirements. For instance, one of the reasons California took the top spot is the fact that the state features strong life settlement disclosure requirements. The Golden State also has a healthy population (2.5 million) of residents aged 75 and older.
On the other hand, if you don't see your state at the top of the U.S. Life Settlement Index, don't worry. Life settlements are legal and viable options across the United States, but you may find a livelier market if you live in a particularly life settlement-friendly area.
Could a life settlement be right for you?
Overall, as the cost of living continues to rise for senior citizens, life settlements will become an even more valuable and viable option for retirees. This method of funding your retirement can be a lucrative move worth considering. If you want to learn more or see if you may qualify for a life settlement, contacting your insurance agent, financial advisor, or a licensed life settlement company is the best next step.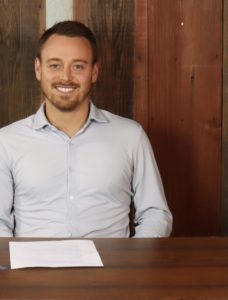 Lucas Siegel is the founder and CEO of Harbor Life Settlements, a life settlement company that is dedicated to helping seniors and the terminally ill sell their life insurance policies, and Harbor Life Brokerage, a life settlement broker that helps policyholders receive the maximum cash value for their life insurance through its proprietary bidding platform that reaches the world's largest buyers.