Are you interested in stock trading rules for beginners? The "four-year" rule is an important one to understand for growing your profits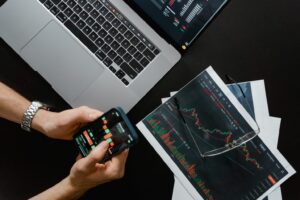 Are you interested in stock trading rules for beginners? Most "market rules" turn out to be demonstrations of the fact that random events tend to occur in bunches. The "research" they grow out of generally consists of studying statistics until you find start-and-end dates of periods when a hypothetical indicator would have paid off.
In most cases, if you change the start and/or end dates, the market rules/indicators lose their advantage or go into reverse. Even if you stick with the same start and end dates, the indicator will still go into reverse eventually.
However, the four-year rule is an exception among other stock trading rules for beginners. That's because it's based on events that tend to recur in predictable phases of the four-year U.S. Presidential term.
Some statistics are worth a close look
From the election of Andrew Jackson in 1832 till the election of Donald Trump in 2016, the U.S. has gone through 47 complete four-year Presidential terms.
In the first years of each of these 47 four-year presidential terms (starting with the year after the Presidential Election year) the average result for the U.S. stock market was a gain of 3%.
In the second years (the mid-term election years), the annual gain averaged 4.0%. The average result for the third years (the pre-Presidential Election years) was a 10.4% gain. The average for the fourth years (the Presidential Election years) was a gain of 6.0%. (Source: Stock Traders Almanac 2022.)
This pattern probably comes about because of a couple of unchanging things about most U.S. Presidential Elections:
First, most U.S. political office holders, regardless of party, want to get re-elected, or pave the way to the election of a successor from their own party.
Second, U.S. Presidential Elections bring out many "swing voters" who might not bother to vote in less important elections. They tend to get interested in the Presidential Election because of the torrent of attention it inspires, in the media and in day-to-day conversation.
That's why newly elected or re-elected presidents often introduce unpleasant necessities in the first year or at least first half of the term. (The best recent example is the need President Trump felt to confront China early in his term.) Swing voters (or voters generally, for that matter) will have had time to get over the shock of the news before the next Presidential Election. In fact, the unpleasant necessities of the first half of the term may have begun paying dividends by the second half. Continue Reading…