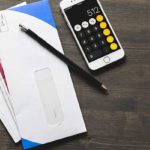 Good Canadian stocks of blue chip companies can give investors an additional measure of safety in volatile markets. And the best ones offer an attractive combination of moderate p/e's (the ratio of a stock's price to its per-share earnings), steady or rising dividend yields (annual dividend divided by the share price) and promising growth prospects.
We feel most investors should hold the bulk of their investment portfolios in blue chip investments. And most of these stocks should offer good "value" — that is, they should trade at reasonable multiples of earnings, cash flow, book value and so on. Ideally, they should also have above average-growth prospects, compared to alternative investments.
Find a middle ground with p/e's  
One of the biggest mistakes investors make is buying low p/e stocks, thinking that will ensure they're getting a "bargain." Sometimes that's true, but sometimes a low p/e stock is a sign of danger.
As for high-p/e stocks, we generally only recommend them as buys if we feel they have above-average investment appeal and deserve an above-average p/e.
Rather than focusing on low p/e stocks and avoiding high p/e stocks, you will generally make more money in the middle ground. That is, invest mainly in well-established stocks that have an appealing long-term growth record — and a moderate p/e. These are the stocks we favour in our Successful Investor approach. In our experience, they provide above-average returns in the long run. That's because they provide nice gains in rising markets, and they also tend to hold up well when the market declines.
Buy shares in banks, which have a history of stability 
On the whole, the best Canadian banks to invest in trade at attractive share prices. Because they are growing, yet cheaper in many respects than other stocks, they give conservative Canadian investors a near-ideal combination of pluses: above-average dividend yields and track records; low to moderate per-share price-to-earnings ratios; and above-average long-term capital gains.
That's why we've continually recommended buying Canada's top five bank stocks since the 1970s. It's also why that advice has paid off so nicely.
Canadian bank stocks have long been one of our top choices for growth and income, and we recommend that most Canadian investors own two or more of the Big-Five Canadian bank stocks — Bank of Nova Scotia, Bank of Montreal, CIBC, TD Bank and Royal Bank. That's in large part because of their importance to Canada's economy.
Canadian banks stocks have been some of the best income-producing securities.
Look for Canadian bank stocks with consistent dividends.
And remember bank stock dividends are a sign of investment quality.
They also can grow.
Look for value stocks with a history of success to add good Canadian stocks to your portfolio
At the core of the value investing approach is the ability to identify well-financed companies that are well-established in their businesses and have a history of earnings and dividends.
They are likely to survive any economic setback that comes along, and thrive anew when prosperity returns, as it inevitably does. At the same time, they are cheap in relation to these measures. Value investors typically have long-term mindsets when it comes to investing.
Another key point about value investing is you shouldn't sell high-quality stocks just because their prices have dropped. Nor should you sell them just because they've gone out of investor favour. Well-established, but out-of-favour stocks, can provide great opportunities for patient investors.
Note that if you balance and diversify your overall portfolio as we recommend, it should include both growth and value selections. In both areas, you should avoid extremes.
Look for good Canadian stocks, like blue chips, to build stability into your portfolio
Blue chip stocks have a history of earnings and, in most cases, dividends. They have established their value over the long term. Like all stocks, they can fluctuate widely and many suffer in a long-term market downturn, but they offer a higher probability of long-term gains.
We feel most investors should hold a substantial portion of their investment portfolios in securities from blue chip companies. And as we mentioned earlier, these stocks should offer good "value"—that is, they should trade at reasonable multiples of earnings, cash flow, book value and so on. Ideally, they should also have above-average growth prospects, compared to alternative investments.
Use our three-part Successful Investor approach to find good Canadian stocks that will help you achieve strong portfolio gains
Invest mainly in high-quality, dividend-paying stocks.
Spread your stocks over most if not all of the five main sectors.
Avoid or downplay stocks in the broker/media limelight.
What main points do you look at when considering Canadian stocks to buy?
How much of your portfolio do Canadian stocks comprise?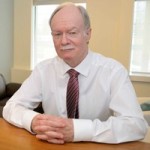 Pat McKeough has been one of Canada's most respected investment advisors for over three decades. He is the founder and senior editor of TSI Network and the founder of Successful Investor Wealth Management. He is also the author of several acclaimed investment books. This article was published on July 15, 2019 and is republished on the Hub with permission.