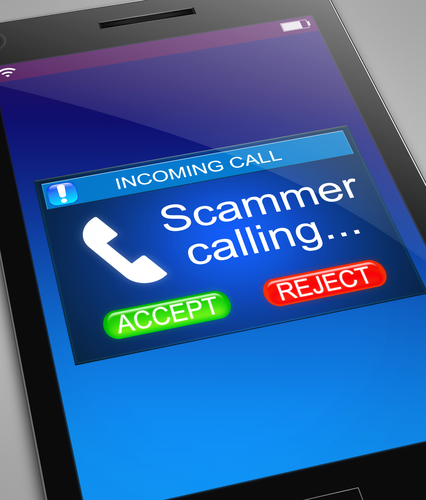 Now that employer T4s are being issued, tax time is officially under way, and with it there seems to be a rising incidence of telephone scam attempts from fraudsters purporting to represent the Canada Revenue Agency, or CRA.
The warnings have been out there for months in various media outlets and via the CRA itself, as a quick Google search will reveal.
However, the problem hit home for me last week when I received two disturbing phone calls in two consecutive days. The voices were foreign-sounding in both instances and both insistent and aggressive: the gist was that unless I sent them money immediately, that the CRA would commence legal proceedings against me.
Coming as they did out of the blue, I didn't think to take notes or string them along: the first call I hung up almost instantly, the second time I briefly tried to engage the perpetrator in a dialogue that went nowhere. "I don't think so," were my last words.
On January 16, 2016, the CRA's web site revealed most of what you need to know about these phone scams. The first step is to recognize that a particular phone call, email, text message claiming to be from the CRA and requesting certain personal information is unlikely to be what the perpetrator claims.
Don't provide personal info over phone
Typically, the scammer attempts to get you to divulge a bank account number or credit card number, or social insurance number or passport number. Needless to say you should not give this information up over the phone. The scammers may put pressure on you to do so, claiming the information is necessary to receive a refund or a benefit.
The calls I received were more insistent: if memory serves, they claimed the CRA was poised to descend on our household to claim some spurious amount owing and that if we did not comply instantly, legal action would be pending. Now even though we've always stayed on top of both our personal and corporate taxes – ironically, one of the two days I'd begun the process of filing taxes for calendar 2015 – the calls were nevertheless disturbing. I can imagine how a taxpayer who was already late or somehow delinquent in past tax years might become quite distressed and be susceptible to whatever pitch might follow.
Beware fake CRA website
The CRA release explains that these scammers may use "threatening or coercive language to scare individuals into paying fictitious debt to the CRA. Other communications urge taxpayers to visit a fake CRA website where the taxpayer is then asked to verify their identity by entering personal information." They advise taxpayers not to respond to these pitches and not to click on any links provided in emails from them.
The CRA says it never sends email with links asking you to provide personal or financial information, unless you first contact them to request a link for specific information.
If you find yourself at the receiving end of one of these calls or emails, go to the Canadian Anti-Fraud Centre online or call 1-888-495-8501
Bottom Line:  ignore these calls and report them, don't provide any personal or financial information, don't sent them money and don't click on any links they send via email.