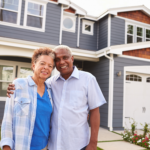 My latest Financial Post column looks at a CIBC survey released Thursday that finds on average individual Canadians believe they'll need $756,000 in order to retire.
Of course, most fall woefully short because they haven't even crafted a financial plan to get there. And you know the old sayings, "Failing to plan is planning to fail," or "If you don't know where you're going you'll probably end up somewhere else."
You can find the full column by clicking on the highlighted headline: The magic number for Retirement Savings is $756,000, according to poll of Canadians.
Considering that on average Canadians hope to retire by age 63, the fact that almost one in five haven't even begun to even think about retirement suggests a bit of a disconnect. And women are consistently more behind in their retirement planning preparations than men. That's a problem, considering that women have longer life expectancies and their money will therefore have to last longer.
Depending on aspirations, the "Number" can range from Zero to $2 million
\While the CIBC study looks at individuals rather than couples, the column quotes regular Hub guest blogger Marie Engen, who described three levels of retirement — basic, average and deluxe — in this 2016 blog: How much do you REALLY need to retire?  (The original blog ran on the Boomer & Echo site late in 2015.) Some with modest needs can save nothing and subsist on the $38,000 senior couples can get from CPP and OAS.
More well-heeled workers with Defined Benefit plans will also do okay with a combination of their employer pensions, CPP and OAS, plus whatever limited RRSP room they'll have after the Pension Adjustment. This is why top actuaries like Fred Vettese or retired pension expert Malcolm Hamilton have argued retirees need to "replace" only about 50% of their working incomes once retired. That assumes mortgage and other debts have been eliminated, the kids are raised and launched and of course there is no longer the need to save for retirement or to pay the high income taxes required to fund everything in the wealth accumulation years. (Vettese is about to release a new book, Retirement Income for Life: details will be on the Hub shortly.)
However, middle-income workers lacking DB pensions will need anywhere from $250,000 to $1 million to generate a mid-level retirement of between $42,000 and $72,000 of joint annual income, Engen calculates.
And at the top end, couples aspiring to a $100,000 annual income may well need more than $2 million. Just this Monday, the Hub ran a guest blog by Akaisha and Billy Kaderli that showed they can live frugally on much less. See Do you need two million dollars to retire? 
The FP column closes with a quote from Retirement Navigator's Doug Dahmer, who said the real message buried in the CIBC statistics is that "people need to get more engaged in planning what they want their future to look like." Dahmer has been the Hub's "decumulation" guest blogger since our inception in 2014: the past weekend on this site we unveiled details of a new financial planning approach Dahmer calls BetterMoneyChoices.com. Click here to retrieve details: Turning Financial Planning Upside Down.