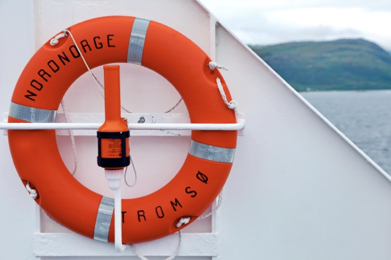 By Anita Bruinsma, CFA
Clarity Personal Finance
One of the most agreed-upon financial planning concepts is the importance of an emergency fund. Having quick access to money to pay for an unexpected expense or job loss can prevent unwanted credit card debt and can lower stress levels.
Not everyone is on board though. Some people feel that keeping money in cash instead of investing it means you're sacrificing too much potential growth. This might be a particularly true for people who are targeting financial freedom. Since investing is an important component of reaching financial goals, it's understandable that you don't want to drag down your overall rate of return by holding cash.
Having access to money for unexpected expenses, though, is important for pretty much everyone. So do you need an emergency fund and if you do, how much should it be?
Do you need an emergency fund?
If you have a home equity line of credit (HELOC), you might not need funds sitting in a savings account. Whether it's a good idea to depend on your HELOC as an emergency fund depends on two main factors: if you had to borrow from it, how long would it take you to pay if off and what is the rate of interest you're paying?
Generally, as long as the rate of interest on the line of credit is below what you could expect to earn in the stock market, and assuming you're able to pay down the line of credit within a reasonable time period, then using your line of credit isn't a bad idea. The key is to make sure you are disciplined in paying down the line of credit quickly, otherwise the interest cost will outweigh what you could earn in the market.
How much do you need?
For those who don't have a HELOC or who prefer to have a safety net in cash, determining the right amount of money to keep in an easy-to-access, low-return account is important.
There are really two kinds of emergency funds: one that will pay your expenses if you lose your job or can't work for a period of time, and one that will pay for the large, unpredictable expenses that crop up in everyday life.
The job loss emergency fund
Job loss can mean you were laid off or that you can't work due to illness, an accident, or a personal/family crisis. You might have heard the standard advice that says you need 3-6 months' worth of living expense to protect against a job loss. Like all personal finance shortcuts, this isn't necessarily helpful. How much you need in an emergency fund is highly dependent on your situation.
Here are the main factors that influence how much you should have set aside in your job loss emergency fund:
Do you have job stability? If your industry is known for sudden layoffs or if your role might be considered non-essential to an organization, you have a higher risk of losing your job and it might take you longer to find a new one. It would be wise to have a bigger cushion than someone who works in a stable industry or performs an essential role.
Do you have disability insurance? If you have an accident or get really sick, you'll receive some kind of payment while you have to take time off work. It won't necessarily be enough but it will help and you'll need a smaller emergency fund. If you expect to receive no pay if you need to take time off work, you need a bigger emergency fund.  
What kind of lifestyle do you want to maintain? If you are laid off, you'll need to pare back your spending. But to what extent? What do you consider to be "essential"? Are the kids' swimming lessons essential? What about your gym membership? Understanding what essential means to you will help you decide how much to set aside.
Do you have a partner or spouse? If you have a partner or spouse with whom you share the financial responsibilities of running a household and they are employed, would they be able to cover the essentials if you lost your job? How would your lifestyle be impacted? What is their job stability like? Do they work in the same industry as you do? If so, there might be a higher risk of both of you being laid off at the same time.
Do you have savings in a TFSA or a non-registered account? If all of your money is in RRSPs or your pension, you don't have any good options for withdrawing money in an emergency. However, you could choose to rely on your TFSA or non-registered funds for a portion of your needs.
The large expense emergency fund
For your large expense emergency fund, the amount you want to have available depends on how many opportunities for unexpected expenses you are exposed to and what other resources you could draw on. Continue Reading…