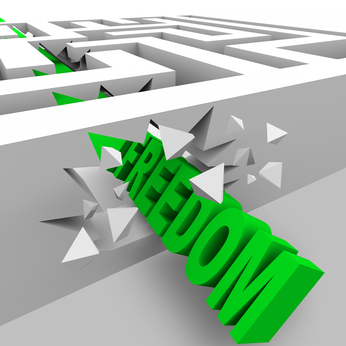 By Michael Drak,
Special to the Financial Independence Hub
On May 6th 1954, Roger Bannister became the first person in the world to run a sub-4 minute mile. At the time no one believed the human body was capable of going that fast and although many had tried none had succeeded up to that point. Then along came Roger Bannister, who ignored the nay-sayers and posted a mile of 3 minutes 59.4 seconds.
The interesting thing is that after the sub-4 minute mile limitation was broken many other athletes posted sub-4 minute times, starting almost immediately after Roger Bannister proved it could be done.
Self-imposed mental barrier
So what happened, why the sudden success? You see, the 4-minute mile barrier was a self-imposed mental barrier — Roger Bannister believed he could break it and when he did he opened a door for the athletes lined up behind him. Really all they needed was a role model to follow and, as they say, the rest is history.
Today we are seeing similar self imposed barriers being knocked down in the retirement world.
Georgina Harwood recently celebrated her 100th birthday with a skydive. Let me say it again: a SKYDIVE! After landing she said she was going to follow it up with a shark cage dive the next week. For Harwood, a great-grandmother, this was her third skydive. She did her first when she was 92 years old in 2007. (Toronto Star 03/16/2015)
Jaring Timmerman, a record-breaking swimmer, died at the age of 105. Only a year earlier he had set Masters World Records in both the 50-meter freestyle and 50-meter backstroke events.
PBS Newshour economics correspondent Paul Soloman told the story in 2013 of Vita Needles in Needham. Massachusetts. The average age of workers at the eight-decade-old family owned needle and tube manufacturer is 74 years. The oldest employee is Rosa Finnegan, age 100, followed by Bill Ferson, age 94. Bob O'Mara, 78 yrs old, is a retired engineer who has worked at Vita Needles for the past 11 yrs.
Not a week goes by where you don't hear another amazing story about what some people are doing in retirement, and it is those stories that inspire and remind us that anything truly is possible if we believe and work at it.
Retiring "Retirement"
I looked up the definition of retirement in the dictionary and it was defined as "'the act of going away or retreating." That may have made sense for people many years ago that didn't have that many years to live. But today people are breaking through the old retirement barrier similar to what Roger Bannister did back in 1954. They are not content with just sitting on the sidelines and watching the world go by.
But wait, you haven't seen anything yet. The Boomers — the people who experienced Woodstock and watched a man land on the moon — are just starting to flex their muscles.  It will be interesting to see where they lead us, in the years ahead.
So for me the word "retirement" needs to be retired and replaced with a term that better captures what is happening out there. Any ideas?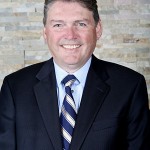 Mike Drak is part of the Komitas Mastromartino Wealth Management Group at RBC Dominion Securities, based in Toronto. He is currently writing a book about some of the themes mentioned in the above blog and at the Financial Independence Hub in general. He can be reached at michael.drak@yahoo.ca.