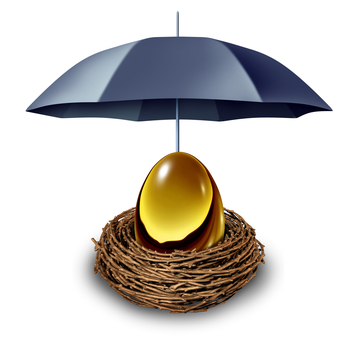 Details are still sketchy but both major daily newspapers are reporting a plan by the Conservative Government that would let Canadians boost their payouts from the Canada Pension Plan by letting them voluntarily contribute more.
You can find the Globe article here under the headline Tories propose voluntary Canada Pension Plan expansion, and the FP article (via Bloomberg) under the headline Ottawa to consider voluntary Canada Pension Plan expansion, Joe Oliver says.
Whether this constitutes enough federal action to get the much-criticized Ontario government proposal for an Ontario Retirement Pension Plan (ORPP) overhauled or aborted remains to be seen. All along, it seems, Ontario went out on a limb with ORPP out of frustration that the federal government seemed disinclined to expand the CPP. Certainly an involuntary expansion that would have forced businesses to take on higher payroll expenses would not have been an easy sell but a voluntary scheme is quite a different matter.
Consultations will be held in the summer to flesh out the details, Finance Minister Joe Oliver said in the House of Commons Tuesday. The Globe observes that labor groups and seniors advocates like CARP do not believe that voluntary savings vehicles work and that therefore a mandatory expansion of the CPP is needed to make sure Canadians save enough for retirement.
Oliver sees the voluntary expansion working in concert with the new improved TFSAs as well as Ottawa's PRPPs (Pooled Registered Pension Plans).
Voluntary CPP expansion makes sense, especially for those who lack true DB pensions
The voluntary expansion of CPP makes sense to me, since — like RRSPs and TFSAs — it involves individual discretion. One attractive thing about the CPP is that it acts like a real inflation-indexed pension, just like the employer sponsored Defined Benefit plans that so many politicians and government workers will be counting on in their old age.
As finance professor and author Moshe Milevsky has argued in the new second edition of his book, PensionIze Your Nest Egg, RRSPs, RRIFs,  TFSAs and even Defined Contribution plans (like the PRPP), are not true pension plans but are capital-appreciation plans. In order to get the guarantee of an income for life, they must be converted into life annuities or hybrid vehicles like variable annuities.
In fact, so valuable are government pensions like the CPP and Old Age Security that many near-retirees who lack true DB pensions plan to delay receiving CPP/OAS benefits until their late 60s or age 70, in order to get much bigger payouts of CPP and OAS. The greater your expectations for living to a long and healthy old age, the more valuable true pensions become.
Based on what little we know so far, a voluntary CPP expansion sounds promising but the devil of course is always in the details. If, for example, Ottawa created a mechanism to allocate some portion of severance packages into voluntary extra CPP contributions, that would be a boon to anyone caught in corporate downsizings and mergers. And there are many other ways a more flexible voluntary CPP expansion could be made to work.