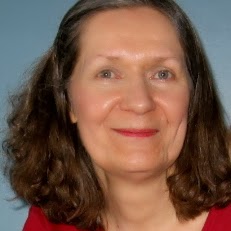 By Marie Engen, Boomer & Echo
Special to the Financial Independence Hub
Have you ever moved and forgotten about an old bank account? The Bank of Canada holds about $532 million dollars of unclaimed money dating back to 1900.
Where does the money come from?
Bank of Canada unclaimed balances are Canadian dollar deposits or negotiable instruments that were held at a bank or trust company. They include chequing and savings accounts and GICs, as well as uncashed bank drafts, certified cheques and travellers' cheques.
Related: 350 reasons to switch your banking
Not included are non-Canadian currency accounts, RRSPs, credit union accounts and safety deposit box contents.
Canadian banks have a legal obligation to send written notification to the owners of dormant accounts after 2, 5, and 9 years of owner inactivity.
When there has been no activity in the account for 10 years, and the financial institution can't reach the owners, the balances are sent to the Bank of Canada to be maintained.
The Bank of Canada maintains custody of all balances of $1,000 or more for 100 years, and those under $1,000 for 30 years. After that period the funds are transferred to the Receiver General for Canada.  Balances must be claimed before the custody period ends.
An interesting fact is that interest of 1.5% is paid on balances that were held in savings accounts for the first 10 years of custody. That's higher than most active savings accounts pay today.
The Bank of Canada also holds non-redeemed Canada Savings Bonds.
How to claim your cash
The Bank of Canada provides an online search tool and detailed instructions on how to claim money that is yours.
Go to the unclaimed balances search database.
Click on the account, the claim form link.
If you believe you have an unclaimed bank balance, follow the instructions here, which give details of the documents you need to prove your identity and information about the account.
Related: High value banking – how much is the royal treatment worth to you?
The Bank of Canada normally processes and pays claims within 30 – 60 days from receipt.
How much does it cost?
The claims process is free.
There are firms that look up this information to find account holders, and then proceed to contact people who have significant balances and offer to assist them in making a claim for a "modest" fee.
The Bank of Canada does not endorse any of these firms.
If you receive unsolicited correspondence or calls from someone claiming to be from the Bank of Canada, decline the offer and claim it yourself.
Conclusion
The largest single unclaimed account is $552,000, but 93% are worth less than $1000.
How do people misplace so much cash?
I'm always happily surprised when I pull out a seasonal jacket and find a twenty-dollar bill in the pocket, but I can't imagine forgetting about a bank account.
Apparently, though, it's not uncommon for people to lose track of their assets. People often move without forwarding their mail, and many people die without their heirs knowing much about their finances.
Why don't you check and see if you have any missing money?
Marie Engen is the "Boomer" half of Boomer & Echo. In addition to being co-author of the website, Marie is a fee-only financial planner based in Kelowna, B.C. This article originally ran on the site on April 30th and is republished here with permission.