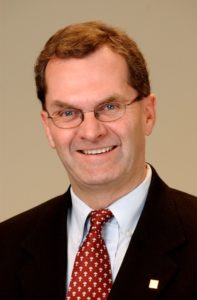 As my Financial Post blog today summarizes, far from being confident about a comfortable or even early retirement, almost half of working Canadians (48%) say it would be hard to make ends meet if their paycheque were delayed even a single week. Click on the highlighted headline for full story: Nearly half of Canadians are living paycheque to paycheque — and that has big consequences for retirement security.
Almost one in four (24%) don't think they could come up with $2,000 if an emergency arose in the next month, according to the Canadian Payroll Association (CPA)'s eighth annual Research Survey of Employed Canadians, which is being made public on Wednesday.
The survey of 5,600 employees across Canada (conducted by Framework Partners between June 27 and Aug 5) found 40% spend all or more than their net pay, while 47% are able to save only 5% or less of earnings. Little wonder that 75% have saved a quarter or less of their retirement goal. Even among those aged 50 or more, a "disturbing" 47% are still less than a quarter of the way to their retirement savings goal.
Half think they'll need $1 million to retire, and will need till 62 to do so
Half feel they will need at least $1 million in order to retire. 75% don't expect they will be able to retire until at least the age of 60, although most are targeting age 62. That comparesto the age 60 target cited in the survey five years ago.
While the enhanced CPP should help, CPA president and CEO Patrick Culhane says employees still need to "pay themselves first" by setting up automatic savings programs with their employers to save at least 10% of net (after-tax) pay.
In an interview, Culhane said "we didn't look for this data. It found us." Despite a myriad of voluntary savings programs (like RRSPs, TFSAs, RESPs etc.), the data shows people don't save enough voluntarily. That's why "forced" savings programs like CPP and pre-authorized savings programs are more likely to work, he said.
Personally, I'm all in favor of both paying yourself first and an expanded CPP. However, I don't view not being able to retire at 60 or 62 as a tragedy: as I argue in the new book (Victory Lap Retirement,  written with Mike Drak), most Canadians would be well advised to work at least part-time in their 60s, whether they need the money or not.