By Sandy Cardy
Special to the Financial Independence Hub
During the holiday season, I wrote an article about over-consumption – the gist being that the over-consumption of credit can leave us with debt troubles and how over-consumption of the wrong foods can leave us with harmful health debt.
There's a general consensus that it costs too much money to eat healthily all the time. While it's true that natural food products can be quite expensive, especially if you eat gluten-free or vegan packaged foods, there are ways to stretch your dollar at the grocery store.
The rising cost of groceries has made headlines again; in 2015 the average Canadian household spent about $325 more on food and is expected to spend an extra $345 in 2016, according to the University of Guelph's Food Institute.
Meat and produce are expected to see the biggest price jump, with meat seeing a 4.5 per cent increase and fruits and vegetables rising between 4 and 4.5 per cent this year.
There's good news though! Eating healthy doesn't have to come with a hefty price tag. By stocking up your pantry on a variety of everyday superfoods and pairing them with fresh ingredients, dinners to feed the family can cost you less.
Stock Your Pantry
Purchase dried beans, lentils and other legumes instead of buying them in cans. It may take a little bit more prep work, but the price difference is significant. You can cook a large batch of dried beans and store them in the freezer in 2 cup portions for up to two months.
Buy whole grains in bulk to use as a main or side dish. The initial price may be high, but the price-per-serving is much more cost effective in the long run. Quick-cooking grains include oats, quinoa, millet, and amaranth. Long-cooking grains like brown rice can be cooked in big batches and frozen for up to two months.
Dried spices and herbs should also be purchased in bulk rather than buying the tiny over-priced name brand bottles. Buy your spices at bulk stores or from the bulk bins at your local grocery store and fill labelled glass jars in your pantry. This goes for nuts and seeds as well.
Wait for sales and stock up on packages of whole grain or gluten-free pasta such as brown rice, quinoa or kamut.
Stock your freezer with frozen fruits and vegetables. Out of season produce like tropical fruit is especially great to buy frozen, as it is cheaper than the fresh option and is a nice treat during our Canadian winter in smoothies or other recipes.
Purchasing in bulk, eating seasonally, and using a variety of vegetarian sources of protein will help save you money as well as provide a wide range of nutritious meals.
Also, for those who wish to eat organic but are concerned about the higher prices for organic produce, you may want to print off the EWG Guides – one titled The Dirty Dozen, which lists the top twelve foods that contain the most pesticides and for which you may wish to consider buying organic –  and the Clean Fifteen, which is a list of foods that have very low or no pesticide residue, for which the conventional fruit is fine.
So do all these pesticides mean that we shouldn't eat fruits and veggies? No it doesn't – the benefits of eating fruits and vegetables outweigh the risk of any dangers from pesticides – and are still better than eating trans fat, additive and preservative–riddled junk food items.
Exercise Your Green Thumb
In the warmer months, consider gardening. There are many staples you can grow yourself at a fraction of the cost of buying them. Fresh herbs and tomatoes can also be grown indoors. I have decided to grow some vegetables in my backyard this summer – being a newbie at this, if I need some help I plan to contact At Home Organic Farms' owner Derek Ratcliffe, who is an expert in helping home owners build and harvest vegetable gardens in their backyard. 
Additionally, be mindful about food waste. According to a report by Provision Coalition, the average household throws away about $1,500 worth of food a year. Take inventory of what you have before heading out to the store, pay attention to best before dates, use what you have before buying more and buy only what you need.
On that note, only go grocery shopping with a list. Not only does it save time, it helps to reduce impulse purchases in the junk food aisles.
Get It Delivered
Another option is to use a grocery delivery service. There are many companies that deliver organic produce right to your door, once a week, at up to 20 per cent less than the cost of grocery stores. Do your research and find the right match for your needs. Ensure that there are no minimum commitments, that you can cancel or pause the service anytime and that you can make free customizations. Some companies are produce only, while others offer dried goods and meat products as well.
While there's nothing you can do about the rising cost of groceries, there are choices you can make to stretch your food budget in the long run. As they say – fail to plan, plan to fail.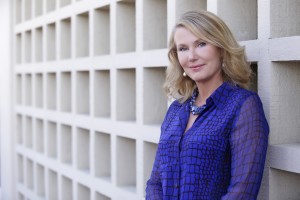 Sandy Cardy is a bestselling author (The Cottage The Spider Brooch and The Second Wife) and one of Canada's most respected tax and estate planning experts. Diagnosed with cancer in 2012 and now cancer-free and thriving, she speaks and teaches widely on how to make sound personal and financial decisions, embrace radiant health, and live our lives to the fullest. You can sign up for Sandy's newsletter and download her eBook (7 Steps for Finding the Right Financial Advisor and 7 Steps for Finding the Right Health Care Provider) on her website. You can also find her on Facebook, here and Twitter, here. This article originally appeared on Sandy's website earlier this month and is republished here with her permission