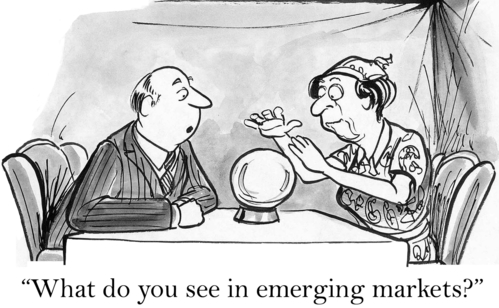 My monthly ETF column has just been published at the Financial Post, which you can find under the headline, Jonathan Chevreau: What to consider when buying Emerging Market funds.
Yes, as the piece points out, Emerging Markets have been sustained more than fair share of the market carnage that has been with us — on and off — since late summer. But that, argue some sources, is the beauty of it. Buy low, sell high and all that.
Certainly, there are concerns about Emerging Market debt, but debt is a concern even among the most seemingly vibrant giant US megacap stocks. But if you want to play Emerging Markets equity ETFs, it would seem that now may at least be a time to start nibbling at Emerging Markets.
How much Emerging Markets should constitute of your total portfolio, and which ETFs to play it with, are the subject of the full column.