By Dale Roberts, Cutthecrapinvesting
Special to the Financial Independence Hub
Bitcoin continues on the path to greater mainstream acceptance as a core portfolio asset. Last week, Fidelity added modest bitcoin exposure to their all-in-one asset allocation ETFs. The bitcoin weighting is at 1%, 2% or 3% depending on the portfolio risk level. These ETFs might be a way to dip your toe into some bitcoin exposure. You will see the effect over time. Historically it did not take much for bitcoin to have a very positive effect on balanced portfolios. And of course, bitcoin is highly volatile and rebalancing is key. Fidelity is adding bitcoin to balanced portfolios on the Sunday Reads.
Here's a post that outlines the bitcoin exposure.
Chris Pepper, vice-president of corporate affairs at Fidelity, said that, subject to regulatory approval, the all-in-one balanced fund will have an allocation of approximately 2% to the Bitcoin fund, while the growth fund's Bitcoin allocation will be around 3%. Fidelity is filing prospectus amendments in the next 10 days, he said.
And here is the link to the Fidelity ETFs.
Readers will know that I am investing in bitcoin at a 5% portfolio weighting.
Here's a post that demonstrates the historical effect of bitcoin on a balanced portfolio.
Of course, this is not advice. Do your own research and decide if you want an allocation to bitcoin. I'm in for the long haul. That said, on Twitter I suggested …
My MoneySense weekly column
In Making Sense of the Markets for the past week we have the earnings season halftime report, inflation is up, up and away, and we're also building a more recession-resistant portfolio.
On this site, this week, I had a simple solution if stock markets have you spooked.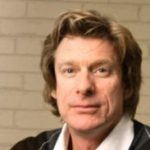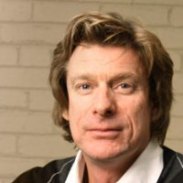 Dale Roberts is the Chief Disruptor at cutthecrapinvesting.com. A former ad guy and investment advisor, Dale now helps Canadians say goodbye to paying some of the highest investment fees in the world. This blog originally appeared on Dale's site on Feb. 13, 2022 and is republished on the Hub with his permission.