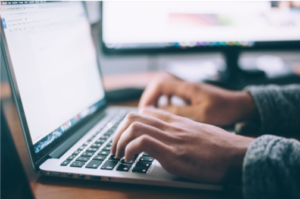 Kevin Purkiss, vice president, Fraud Management, RBC
Special to Financial Independence Hub
While we don't always want to think about the risk of fraud, it's never been more important to stay vigilant. During the pandemic we saw a sharp rise in fraud attempts, but it may be about to get worse if we end up in a recession later this year.
Not only have we seen a strong correlation between increased fraud and economic slowdowns in the past, but many Canadians believe a recession will make fraud even more risky, according to new RBC research.
The poll found that 78% of Canadians believe a recession will increase everyone's fraud risk and 42% think it will be harder to spot scams during a recession than in the pandemic. Three quarters (75%) also believe that it's easier to fall victim to a scam when you're struggling financially and 36% are simply too worried about other issues to be concerned about fraud.
While it's understandable that Canadians have a lot on their minds and don't want to think about fraud, scams are getting harder to spot and fraudsters are becoming more sophisticated. This is why we all need to continue to stay aware and take steps to protect ourselves.
Missing the signs of fraud is costing us money
Our research also found that 32% of respondents are concerned they are already starting to miss the signs of potential fraud and 71% are worried it will be harder to spot the signs of fraud as they get older.
Almost a quarter (23%) have been a victim of fraud or fallen for a scam, with 14% saying they lost money because of a scam. While the average lost was $400, 6% of respondents say they lost more than $10,000.
Apathy about fraud risk among Canadians 18-34
More than half (53%) of adult Canadians under the age of 35 say they share more information online than they should and 44% say they are quick to share personal data to get access to an offer, website, app or service. Thirty-five per cent of this age group also perceive fraud as something that happens to others, but not to them, and 33% have never been worried about falling victim to a scam.
The reality is that anyone can fall victim to a scam. As we are online more than ever, it's especially important to be careful about the information we are sharing, as cunning criminals often look to piece together all the details to help make their scams more successful.
The good news is there are steps you can take to stay safe and help protect yourself from fraud. It all starts with being aware of the risk and knowing how to spot the signs of a scam. You can also follow the four tips below:
Fraudsters may impersonate government or bank staff, law enforcement or other trusted people. Don't give out personal information to people you don't know and remember that your bank will never ask you to provide confidential information or other personal information through an unsolicited call, e-mail or text.
Watch for calls, e-mails or texts that ask you to respond immediately. Fraudsters will often use a sense of urgency to get you to share information or click on a link or attachment.
When online, don't enter login information or credit card details unless you are sure the site is legitimate. Red flags include poor grammar or spelling errors, a URL that doesn't match the company's main site or a lack of a security lock symbol in the address bar.
When shopping online or on social media, if an offer, contest or ad is too good to be true, it usually is. Trust your instincts, ask questions, do your research and be extra cautious.
To learn more about how to protect yourself from fraud or how RBC works to prevent, detect and investigate fraud, please visit rbc.com/cyber-security.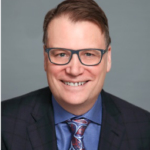 Kevin Purkiss is Vice President, Fraud Management for RBC. An enterprise transformation leader with 25 years of experience in Financial Services, Kevin Purkiss leverages his broad background in Operations, Sales, Marketing, Technology, and Finance to effect organizational change. As Vice President, Fraud Management, Kevin leads a team responsible for managing RBC's fraud capabilities within a sound risk framework while protecting our clients. Kevin joined RBC within our Finance Management Development Program. He has held a number of roles with increasing responsibility most significantly in Finance, Analytics, Shared Services and Operations. Kevin holds a Bachelor of Commerce degree from the University of Ottawa and an MBA from the University of British Columbia.