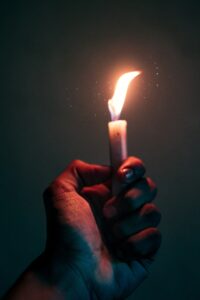 By Michael J. Wiener
Special to Financial Independence Hub
I expect to be leaving an inheritance to my sons, and I'd rather give them some of it while I'm alive instead of waiting until after both my wife and I have passed away.  As the expression goes, I'd like to give some of the money with a warm hand instead of a cold one.
I have no intention of sacrificing my own retirement happiness by giving away too much, but the roaring bull market since I retired in mid-2017 has made some giving possible.  Back then I thought stock prices were somewhat elevated, and I included a market decline in my investment projections to protect against adverse sequence-of-returns risk.
Happily for me, a large market decline never happened.  In fact, the markets kept roaring for the most part.  As it turned out, I could have retired a few years earlier.  A large market decline in the near future is still one of several possibilities, but the gap between our spending and the money available is now large enough that we are quite safe.
Our lifestyle has ramped up a little over time, but not nearly as much as the stock market has risen.  We just aren't interested in expensive toys.  Owning a second house or a third car just seems like extra work.  Our idea of fun travel is to go somewhere with nice hiking trails.
So, we have the capacity to help our sons with money, but there is another consideration: what is best for them?  I'm no expert in the negative effects of giving large sums of money to young people, but I'm thinking it makes sense to ease into giving.
Ease into giving with the FHSA
This is where the new First Home Savings Account (FHSA) is convenient for us.  Our plan is to have our sons open FHSAs, and we'll contribute the maximum over the next 5 years.  This will give them an extra tax refund each year, and if they choose to buy a house at some point, they can use the FHSA assets tax-free as part of their down payment.  If they don't buy a house, they can just shift the FHSA contents into their RRSPs without using up any RRSP room.
This FHSA plan is just the beginning of a journey that I expect to enjoy a lot more than hoarding money I don't need to be handed over after my death.  My sons will benefit more from getting some money now instead of waiting until they're on the verge of retiring themselves.
Michael J. Wiener runs the web site Michael James on Money, where he looks for the right answers to personal finance and investing questions. He's retired from work as a "math guy in high tech" and has been running his website since 2007.  He's a former mutual fund investor, former stock picker, now index investor. This blog originally appeared on his site on March 8, 2023 and is republished on the Hub with his permission.