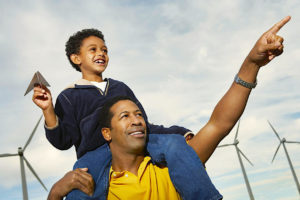 By Flora Do
Vice-President,
Term Investments & Savings, RBC                  
(Sponsor Content)
Remember piggy banks? I sure do. Piggy banks stuffed with loonies, quarters, dimes, nickels and pennies (remember pennies?) My piggy bank helped me save for so many precious purchases when I was growing up.
During those childhood years, my piggy bank was the equivalent of a low-risk savings vehicle (I'd say 'no-risk' but it did shatter if dropped).  I knew exactly where my money was and how much I had. The only thing the savings in my piggy bank could not do was grow on their own.
I wasn't yet an investor; I was a saver. Today I lead a team which helps Canadians to be both, through a solution we've just reinvented: the humble GIC (Guaranteed Investment Certificate).
For decades, GICs have been the preferred choice for Canadians looking to invest savings, with the guarantee that their initial investment (principal) would be fully protected.
The market stepped things up by giving some GICs an equity twist – tying GIC returns to the equities markets – for Canadians seeking the security of GICs but looking for opportunities to increase their return potential. As with traditional GICs, an investor's initial investment is 100% guaranteed. Unlike traditional GICs, equity-linked GICs are connected to stock market performance, linked either to various indexes or a basket of stocks, offering investors potential gains from market returns.
New GIC linked to ESG
Specifically at RBC, this summer we introduced our first GIC based on ESG (Environmental, Social and Governance) factors – the RBC ESG Market-Linked GIC – and our first GIC to track the performance of a customized basket of 20 North American companies – the RBC North American MarketSmart GIC.
Our ESG GIC is a direct response to the growing interest we've been seeing among Canadians in looking beyond a company's balance sheet when making investment choices. If you're an investor who wants to help make a difference in the world by including ESG considerations in your investment decisions, our ESG GIC is purpose-built for you. It's linked to a global index of environmentally and socially responsible organizations, all of which must first pass a set of rigorous ESG standards. To be included in the index, each company must demonstrate positive ESG metrics, low carbon impact and strong financial health.
Our North American GIC, meanwhile, reflects the value of diversification through offering Canadians the opportunity to invest in a market that has historically outperformed other developed regions around the world. If you haven't yet diversified your investments, this is one for you to check out. It's based on a  select basket of stocks in some of North America's largest and most recognized organizations – including companies such as Bell, Coca-Cola, Pfizer, Johnson & Johnson, Canada's Big Five banks and McDonald's.
Canadians' Savings Stockpile
Over the last year, we know that there are Canadian households which have accumulated a massive amount of savings, due to pandemic restrictions which impacted, among other things, the ability to travel on vacation. RBC Economics called this a "savings stockpile" in a report published earlier this year, estimating these savings had reached about $200 billion through 2020 and are rising in 2021. While some Canadians may be eagerly awaiting the opportunity to draw upon these savings to begin spending again, we're hoping many will look at how they can invest some of this stockpile to help build their financial future.
GICs have always offered Canadians the security of investing while completely protecting their initial principal; the opportunity to grow their investment based on market returns is a more recent twist on an old standby. If you're among the Canadians who are sitting on savings, undecided about what to do, perhaps it's time for you to take a look at what GICs have to offer … and to break open that bulging piggy bank to see how you can help your savings grow.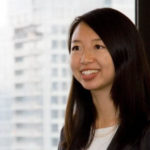 Flora Do is Vice President, Term Investments & Savings and of RBC InvestEase. She is responsible for the overall strategic direction of these businesses, including product development, distribution strategy, and pricing and yield management, with the ultimate goal of serving clients' savings, financial planning and investment needs as part of Personal & Commercial Banking at RBC. Flora is also responsible for leading RBC's Healthcare segment to drive innovative value propositions, new client growth and strategic partnerships.
In addition, Flora is active in the community. She sits on the board of the National Ballet of Canada and is chair of the board of a non-profit that serves adults with mental and developmental challenges (CORE). She holds a Bachelor of Arts (Honours Economics and International Trade) from the University of Waterloo.
*