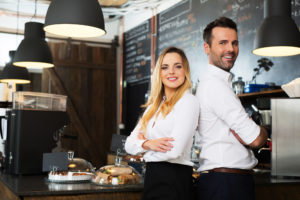 By Emily Roberts
For the Financial Independence Hub
Being a small business owner is challenging at the best of times. With many responsibilities, there is no surprise that many business owners feel negative impacts on their mental well-being and health.
Financial struggles can significantly contribute to the well-being of business owners. Juggling the books to make sure you keep your head above water can be challenging. None more so than in the wake of the pandemic. Businesses big and small have experienced financial struggles in some way; it has not been easy.
Read on to discover some of our top tips for managing your finances as a small business:
1.) Create Detailed Budgets
It goes without saying that knowing your business profits and outgoings is critical to your ongoing and future success. Without this information, your business will suffer. Create a budget for your company as early as possible. Include any outgoings that you will have to pay.
Comparing the outgoings against the money coming into your business will give you a better idea of your financial health as a company. Assess this information frequently, for your income and outgoings will naturally fluctuate over time.
Keeping up to date with any market changes and internal business factors will significantly impact your ability to manage your finances but are not the only means for doing so.
2.) Educate Yourself
Being at the helm of a business means learning something new every day. Whether you learn something through your own efforts or the means of someone else within your company, educating yourself on business practices on a regular basis will go a long way.
Completing an executive finance course will provide you with the skills and tools necessary for managing your business finances. Explore the range of finance short courses online and go forth with the confidence that you are making a difference in your company's future endeavours.
Growing and learning as an entrepreneur is crucial to both your personal and professional development, while also having an impact on your overall business. Take the time to brush up on your skills and keep them up to date.
3.) Assess and Adapt
Linking closely with the first suggestion in this piece, assessing your business practices and adapting them where appropriate will significantly contribute to managing your company finances. If you have found an element of your business model is leading to a loss of funds, you should make every effort to change and adapt, so it does the opposite.
Assess your company profits on a regular basis and enlist the assistance of others in your business to help. They might spot something that you have missed and might even offer a contribution when solving the issue at hand.
Set aside some time each week or month to run through your company budget, and you should begin to notice a difference in the long run. What's more, chipping away at any budgetary issues you might have in smaller chunks, rather than tackling them in one go, will also go a long way.
Emily Roberts is a young writer who is passionate about literature and blog writing.