The Hub is pleased to introduce a new writer who will be familiar to many in the financial industry. Back when I was a columnist at the National Post, I often talked to Sandy Cardy, who was a senior vice president at fund giant Mackenzie Financial Corp between 2003 and 2010. She also wrote an estate-planning novel (link in author bio below) and she was always one of the media's top go-to sources on tax-efficient investing, retirement and estate planning. Sandy and her team were  also the Mackenzie contact on these topics for the nation's financial advisors. What she's been doing since 2010 is the subject of her debut blog below. We look forward to being part of Sandy's Encore Act! She says she will write for us "regularly."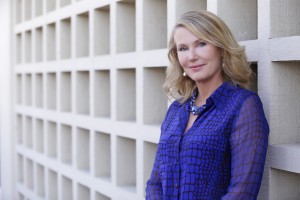 By Sandy Cardy
Special to the Financial Independence Hub
As a leading authority on financial, tax, and estate planning, I've spent many years helping people grow their net worth and preserve the value of their estates.
My mantra to clients has always been "Wealth is built with returns over time." Because sound, life-long investment strategies have the greatest impact on your financial future, I advised clients on everything from investing for their children's education to tax efficient investment strategies, and from minimizing their income tax burden to planning for retirement.
Those are important topics, and I'm proud of the contribution I made in helping families prepare for their golden years. The need for understanding investment planning and estate planning is critical. I have always stressed how important it is to plan to have the standard of living you want in the last third of your life – when we won't likely be getting any paychecks.
Don't neglect to invest in Health
But three years ago, I realized that the definition of 'wealth' I'd been operating under was flawed. That's when I was diagnosed with a late-stage cancer. I never saw it coming.
I ate well, exercised, and had a fulfilling career and a great family life. But I hadn't paid enough attention to investing in my health. In part, that was because I didn't realize how much more I could have done in terms of preventative care.
Cancer was a huge wake-up call because it made me realize: what good is all that financial planning if you aren't around to enjoy the rewards? So I began investing, heavily, in both my mind and body. Embarking on a quest to find ways to get back in balance, I spent three years researching and investigating all things health-related, using my body as test lab.
Fortunately, with patience, time and sound, well-researched investment, I rebuilt the reserves of my well-being.
A Growth Industry: Better Living Awareness
Touted as the next trillion-dollar industry, better living awareness is omnipresent. Health is creeping into all aspects of consumer life, giving way to a new era of personalized medicine and growing awareness of our body's ability to self-repair. I predict that in the next decade or so, there will be greater acceptance of the notion that the body is incredibly resilient and a shift in support for preventative medicine and the importance of a healthy mindset.
I used to equate the word 'investing' with money. What exactly does 'investing' really mean? In essence, it means taking a long-term perspective and looking to the future. From this standpoint, it includes thinking about performance and returns more holistically — not just in terms of financial health, but incorporating what we invest in our biological health to ensure lifelong well-being and wealth.
It ain't easy:  in finance as well as health and wellness, the waters are tough to navigate. Just as the grocery store stocks both "junk food" and "super foods," the Internet can offer plenty of confusing, misleading and downright toxic junk …
Be your own Health & Wealth quarterback
Be your own health & wealth quarterback: Develop a routine and learn how everything fits together. Be aware of what is going on and ask questions. For wealth planning, find a financial advisor you trust to guide you. For your health needs, build a health team made up of one or more health practitioners with whom you are comfortable. Be sure to periodically assess the performance of your health and wealth advisors. If you aren't happy, you are in control and are free to make changes to your course.
My aim
In future columns I will provide sound insights and practical and effective health & wealth strategies to transform your life and, in turn, your retirement. We all lead busy lives. And we may not see the importance of taking steps now for something that will pay off in the last third of our lives.
Remember that true wealth is much more than just your balance sheet and your income statement: your health is vital to the equation.
Sandy Cardy is a bestselling author (The Cottage The Spider Brooch and The Second Wife) and one of Canada's most respected tax and estate planning experts. Diagnosed with cancer in 2012 and now cancer-free and thriving, she speaks and teaches widely on how to make sound personal and financial decisions, embrace radiant health, and live our lives to the fullest. You can sign up for Sandy's newsletter on her website. You can also find her on Facebook, here.