The Greatest Prospector in the World is the title of a new work of "Business Fiction" focusing on the six "secrets" of sales prospecting success. The author is Ken Dunn, CEO and Founder of Las Vegas based Next Century Publishing.
The six secrets are slowly revealed over the course of a charming tale that begins in the year 1910, a story Dunn describes in the book's subtitle as "A Historically Accurate Parable on Creating Success in Sales, Business, & Life."
For those who wish to skip on to the six secrets, they are laid out in the short Afterword, in which Dunn acknowledges a literary debt to Jim Stovall's Ultimate Life Series and Og Mandino's classic The Greatest Salesman in the World.
Dunn himself is no slouch in the world of sales prospecting: after an early career in police work he started businesses in property management, finance, direct sales and publishing.
You can find more at the book's web site, www.greatestprospector.com. Also check out Dunn's recently launched ReadersLegacy.com, which is a kind of Facebook for book lovers. In an interview in his Toronto offices, Dunn described Reader's Legacy as "Facebook meets Amazon." The site even features a kind of literary currency called "Lit Coins," (reminiscent of Bit Coins).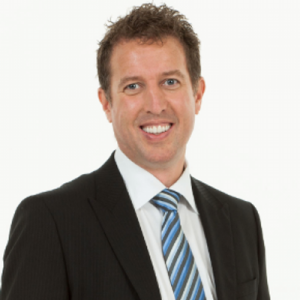 The 6 secrets of Sales Prospecting
I'll reveal the titles of the secrets but you really need to read the story to get the context. As the cover image shows, it's all about prospecting for gold nuggets.
Here are the six secrets:
1.) Dress for the Weather
2.) Know what you're looking for
3.) Use the right tools
4.) Get in the River, Even when you don't want to
5.) Make it Fun
6.) Work Hard for Six Days, Rest for One