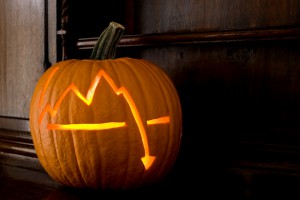 By Michael Drak
Special to the Financial Independence Hub
My family and I just love Halloween. It's one of our favorite times of the year, second only to Christmas.
I love it for all the smiling kid's faces that show up at your door, dressed up in their costumes anticipating the goodies that are coming their way.
Really, if you think about it Halloween is the original "Block" party. Most people in our neighbourhood participate:  either you stay at home handing out treats to the visiting neighbour kids or you take your kids out visiting the neighbours for treats. These days with all of us being so busy, it's nice to be able to take a night off and pay some attention to all the people living close to us, share a few laughs as well as a few boos or beers! On Halloween night everyone seems happy, everyone feels safe and life for a brief moment is as it should be.
An added bonus is when Austin gets back from trick or treating with his friends. The Contessa goes through his loot checking for anything funny and I go through it soon after searching for my favorite candies when the Contessa is not looking. It's amazing how creative some of the neighbors are in dressing up their houses for the kids. I always enjoy walking around the neighbourhood and seeing some of the shows that people put on and each year they seem only to get better. Someone is sure making a lot of money on this deal!
Would You Read A Retirement Book About NOT retiring?
Earlier this week I had to make a small presentation to a group of business owners. Truth be told I'm not a morning person, and the Contessa is even worse than me. I needed to be at the presentation for 7:00 AM, which means I had to get up at 5 to get ready.
Being new to public speaking I tend to get a little uptight the night before a gig so I was not surprised when I woke up at 2:30 AM the morning of the presentation contemplating the talk I would give. I started to think about the book Jonathan and I had just written and for some strange reason I realized suddenly that we had in fact written a "retirement book about not retiring."
It reminded me about an early Seinfeld episode where George and Jerry try to sell the concept for their new show to NBC "a show about nothing." That episode still cracks me up to this day. To be honest, after realizing that we had written a "retirement book about not retiring" I was unable to get any more sleep that night. Even now whenever I think about it I always end up laughing at the absurdity of it all and when I can laugh at myself I know that I'm on the right track. I always like to say if you are not having fun why bother?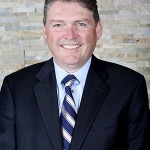 Mike Drak is part of the Komitas Mastromartino Wealth Management Group at RBC Dominion Securities, based in Toronto. He can be reached at michael.drak@yahoo.ca. Mike has co-authored a book with Jonathan Chevreau about some of the themes mentioned in the above blog and at the Financial Independence Hub in general. See note by Jon below:
Sneak preview of Victory Lap Retirement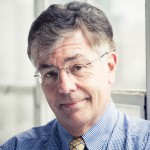 In recent blogs, Mike has been alluding to a book we finished writing the past summer. We'd agreed to make the title public by the end of October, now that it's in the hands of the editor. The title is Victory Lap Retirement. There will be a sneak preview of some of the book's content in a talk I'm giving in Vancouver on Sunday, Nov. 8th, in Calgary Nov. 22 and Toronto on Nov. 29. See An Investor's Guide to Thriving, featuring Larry Berman. The theme of ETF Capital Management's educational event is "navigating a high-debt, low-growth, bubble prone world." It's all about living indefinitely with ZIRP, or Zero Interest Rate Policy. This does touch on Victory Lap Retirement: see Larry's segment with me scheduled to air on BNN on Monday. — JC