Special to the Financial Independence Hub
Jonathan and I finally finished our manuscript for the new book we have been writing and sent it off to the editor this week.
He mentioned to me that the above phrase (having a reason to get out of bed in the morning) was repeated at least five or six times in the book, which got me to thinking about why we felt it was so important that unknowingly we ended up repeating it over and over.
For me it's all about knowing and understanding my "why." Why bail on a successful corporate career and attempt something new? Why attempt to co-author a book, never having written before? Why after so many years of being afraid to speak in public did I decide to join Toastmasters?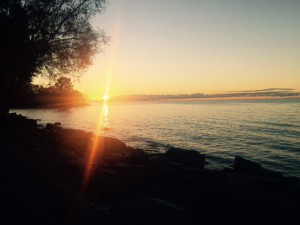 Wouldn't it have been so much easier to just stay in my warm, safe, comfortable bed and just pull the covers up over my head whenever a problem occurred, whenever the world got just a little bit too crazy?
The world is in a difficult place and because the problems it is facing are so big I used to think there was nothing I could do to help, but I was wrong. Through working on the book I came to believe that I could make a difference but had to get involved now, not tomorrow and find ways to help others.
The benefits of working longer
Both Jonathan and I are big believers in the benefits attached to working longer but the key is to find meaningful work that gives you purpose that gives you your "why." As George Halas said "Nothing is work unless you'd rather be doing something else."
I'm always on the hunt for examples of people who have decided to keep working, people who have found their "why" so they can serve as role models for the rest of us and hopefully show us the way. The first of many is below:
An Anti-Retirement Super Hero!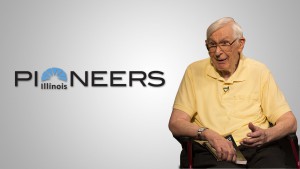 While Professor Fred Kummerow technically retired from the University of Illinois at the age of 71 he never did quit working. He continued to ride his bike on a daily basis to his campus lab well into his eighties. He was the one who wouldn't give up on his mission to have trans fats which are found in margarine, fried and processed foods such as potato chips taken out of our diets.
After about 60 years of writing about the dangers of trans fats and the link between trans fats and heart disease the US Food and Drug Administration finally agreed with Prof Kummerow's findings and ordered food companies to phase out their usage. But what's really amazing is this only happened after Prof Kummerow took it upon himself to sue the agency for its failure to act on his findings. Now that's what I call tenacious! We need more people like him in our world and the title anti-retirement superhero is well deserved.
But Prof Kummerow is not done yet. The project he is currently working on is trying to demonstrate the link between poor diet and Alzheimer's disease. It's a personal quest as his sister-in-law Verna Hildebrand died of the disease last year. Prof Kummerow went back and reviewed the menus from her nursing home and was dismayed to find too many carbohydrates and a lack of eggs, vegetables and fruit in the resident's diets.
As Prof Kummerow has been working for 60 years with fats and cholesterol he feels he can make a contribution to Alzheimer's research. What I most admire is that he is working in his lab with two assistant professors who volunteer half their time. Any additional lab cost are covered from Prof Kummerow's own resources and donations from a couple of charitable foundations.
Prof Kummerow likes to say he has never really relaxed in his life; he has always worked and always tried to contribute. Sitting on the sidelines being a spectator doesn't work for him. His "why" is to always find things to do that will contribute to the welfare of people and that is why he is currently seeking a three year federal grant for his research lab.
Did I forget to mention that Prof Kummerow just turned 101?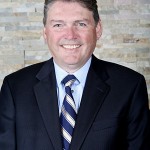 Mike Drak is part of the Komitas Mastromartino Wealth Management Group at RBC Dominion Securities, based in Toronto. He is currently writing a book with Jonathan Chevreau about some of the themes mentioned in the above blog and at the Financial Independence Hub in general. He can be reached at michael.drak@yahoo.ca.