Special to the Financial Independence Hub
Many millennials prioritize homeownership. And today's real estate market presents myriad opportunities for millennials to make their homeownership dream come true.
Research indicates U.S. home sales rose 7% month over month in September 2021. Meanwhile, the total housing inventory fell 0.8% month over month. In addition, the median existing price for homes totalled US$352,800, which represented a 13.3% year-over-year increase.
The aforementioned data highlight the rising demand for U.S. homes in 2021. They also illustrate home prices are increasing, which is making it difficult for millennials to pursue their homeownership dream.
At least one study shows some North Americans under the age of 40 have given up on their dream of homeownership. However, it is not too late for millennials to update their homeownership goals. With a clear understanding of home buying trends, millennials can fine-tune their approach to the real estate market. From here, millennials can work diligently to make their homeownership dream a reality.
Now, let's look at four notable home buying trends and what they mean for millennials.
1.) Most Millennials are pursuing a Home for the first time
Most millennial homebuyers are entering the real estate market for the first time. As such, they may rely heavily on a real estate agent who can help them find a residence that matches their expectations.
When it comes to partnering with a real estate agent, millennials should choose carefully. It helps to select an agent who has extensive real estate industry experience and expertise and knows the ins and outs of the local housing sector. Plus, this agent should have no trouble negotiating on behalf of a millennial homebuyer.
Of course, it pays to work with a real estate agent who values communication. This agent can respond to a millennial homebuyer's concerns and questions at any point during their quest to acquire their dream home. That way, the agent can help a buyer make an informed home purchase.
2.) Millennials are open to buying "Fixer-Upper" homes
"Fixer-upper" homes tend to be more affordable than other properties. Thus, they frequently generate significant interest among millennial homebuyers.
For millennials who pursue fixer-uppers, buyers beware. There are many reasons why fixer-upper homes are available, so it pays to conduct comprehensive research before purchasing one of these houses. This ensures a millennial home buyer can weigh the pros and cons of a fixer-upper and decide if it is worth investing their time, energy, and resources to upgrade the home.
If a millennial home buyer moves forward with buying a fixer-upper home, purchase the right tools for house improvements. For instance, waterproof wood glue, wall spackle, and other home improvement tools make it simple for a buyer to upgrade a residence without breaking their budget. These tools are generally easy to use and won't require a buyer to hire a home improvement professional to upgrade their house, either.
3.) Millennials want to limit their Carbon Footprint
Research shows most millennials feel personally responsible for having a positive impact on the environment. As part of this responsibility, many millennials are committed to owning and maintaining sustainable houses.
There is no shortage of opportunities available to millennials who want to buy a house and minimize their carbon footprint. For instance, millennials can compost at home. They can set up home compost piles where fruits, vegetables, and other food products can decompose.
Following a home purchase, a millennial can make house upgrades that reduce their energy consumption, too. These can include switching from CFL or incandescent light bulbs to LED ones and unplugging various appliances when they are not being used. Certain communities even offer prepaid electricity plans to help millennial homeowners keep their energy bills low.
4.) Millennials want to spend their money wisely
The millennial generation has more student loan debt than any other. But, many millennials understand how much they are spending each month to repay their student loans and cover their everyday expenses. They often explore ways to get the most value out of their money as well.
A millennial homebuyer should establish a budget for purchasing a residence. It helps to meet with multiple lenders and get pre-approved for home financing. Then, a buyer can enter the real estate market with a good idea about how much he or she can spend on a residence.
Moreover, it pays to plan ahead for home buying hurdles. There is no telling if a home inspection will go awry or an agreement to purchase a house will fall apart. Regardless, a millennial homebuyer should create a budget for purchasing a residence and stick to it. By staying the course throughout the home buying journey, a millennial is well-equipped to achieve their desired result.
Pursuing a home can be a lengthy and complicated process for any millennial. Fortunately, the real estate market continues to grow and thrive. Home buying opportunities are open to millennials. With the right approach to the real estate market, a millennial can purchase a home that he or she can enjoy for an extended period of time.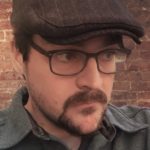 Beau Peters is a creative professional with a lifetime of experience in service and care. As a manager, he's learned a slew of tricks of the trade that he enjoys sharing with others who have the same passion and dedication that he brings to his work. When he is not writing, he enjoys reading and trying new things.