By Kevin Prins, BMO ETFs
(Sponsor Content)
"Diversification" is a word that gets thrown around a lot these days: and for good reason. A diverse and balanced portfolio can help provide more consistent returns versus individual securities. The asset allocation of your exchange traded funds (ETFs) is of paramount importance to help provide more consistent returns and targeting an appropriate portfolio risk level.
The good news is that ETF providers have provided choice in a range of all-in-one portfolios that are delivered as an ETF on the exchange. Now you can choose from a diverse mix of both domestic and foreign equities and fixed income.
Coupled with your specific investment goals and tolerance for risk, you can rather easily determine which ETF is a good fit for you by considering its strategic asset allocation relative to your needs.
Strategic Asset Allocation vs. Chasing the Asset Class with the highest return
Predicting the top performing asset class year to year is extremely difficult and, when poorly executed, can lead to disappointing results for your portfolio.
But with a diversified Asset Allocation ETF, you can take all the guesswork out of investing.
In other words, your portfolio's fortunes aren't tied to a single asset class, making it far more resilient, while simultaneously increasing your chance of having exposure to markets when they have bull runs.
Many investors who try to do it themselves will rely on friends, market research, or maybe even an investment blog to help them pick the securities that will comprise their portfolio.
But this can be time-consuming and risky. Not to mention that these portfolios tend to be under diversified.
You'll gain exposure to both fixed income and equities with a balanced asset allocation ETF. What's more, you can avoid one of the common pratfalls of overweighing your portfolio with Canadian securities and instead take a global approach, again helping improve your portfolio's balance.1
You'll also be exposed to both cyclical and defensive sectors, ensuring that your portfolio is designed to perform well in a variety of economic conditions.
The fixed income/equity balance is of importance, as this has the potential to bolster your portfolio with both security and reliable income, while also adding growth potential and inflation protection.

It's worth stating that a portfolio's strategic asset allocation will more than likely have a higher impact on its performance than even the individual stock selection, as the graphic above indicates. 2
That's because opting for a conservative, balanced, and or growth portfolio and investing in asset classes based on your preferences will play the determining role in how to allocate your investment.
Whatever your investment goals, an approach predicated on strategic asset allocation can help you reach them.
8 Reasons to look at Asset Allocation ETFs 
Simplified Investing: An all-in-one investment solution that provides instant market exposure
Broad Diversification: Holds a basket of ETFs that in themselves hold many securities
Professionally Constructed: Leverage the asset allocation experience of industry professionals
Automatic Rebalancing: This keeps one's investment portfolio on track to risk and return objectives
Transparency: Knowing what is in the ETF can help reduce duplication when complementing a portfolio
Liquid: You are able to buy or sell the basket of holdings whenever markets are open
Lower Cost: ETF-based solutions tend to charge lower fees than other diversified investments
All-in-One Cost Structure: Most popular asset allocation ETFs only charge the one top fee without charging the underlying ETF costs.
Access the Asset Allocation ETFs through BMO ETFs
If you want to simplify your investing, then look to Asset Allocation ETFs. BMO ETFs provide a variety of low cost all-in-one portfolios including the first portfolio to also factor in ESG considerations, BMO Balanced ESG ETF (ticker: ZESG).
We are a leading ETF provider in Canada with more than 11 years of experience providing clients with over one hundred strategies, accounting for over 25% market share in Canada. 3
BMO ETFs is partnering with you to help maximize the potential in your portfolio. Visit our website and sign up for our webinars to learn more about how you can benefit from BMO asset allocator ETFs.
1 FTSE Russell, 2019
2 Determinants of Portfolio Performance, B Brinson, Hood, and Beebower, 1986
3 Morningstar, July 2021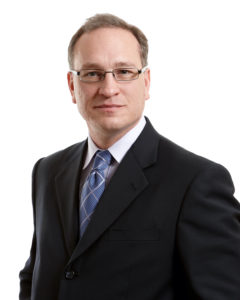 Kevin Prins is Managing Director,  Head of Distribution, BMO ETFs. With more than 25 years of industry experience in banking, securities, mutual funds and financial education, Kevinprovides a rare combination of both industry knowledge and educational expertise on Exchange Traded Funds. During his career he has authored several investment industry courses for the Canadian Securities Institute (CSI), including ETF focused courses and Managed Accounts chapter of the CSC. Kevin frequently interacts with portfolio managers and investors about the benefits of ETFs and how they can be used to add value to any investment portfolio. This interaction builds on his institutional background in Managed Account platforms. He is a regular contributor to investment industry publications, has also been a guest speaker and panelist at industry events, and has appeared several times on BNN. Kevinhas an MBA from Dalhousie University and holds a number of industry designations including FCSI, CIM and CFP.
Disclaimer:

This communication is for information purposes. The information contained herein is not, and should not be construed as, investment, tax or legal advice to any party. Particular investments and/or trading strategies should be evaluated relative to the individual's investment objectives and professional advice should be obtained with respect to any circumstance.