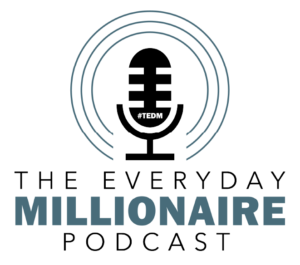 The Everyday Millionaire podcast starring REIN's Patrick Francey has just released its one-hour-plus interview with me. You can find it (audio) on the regular podcast channels by clicking this title: Flying the Findependence Flag.
The podcast has been going since 2017, and sports the slogan "Ordinary people doing extraordinary things."
It was a wide-ranging and surprisingly personal interview. Most of Francey's guests are real estate millionaires: given the bull market in Canadian residential real estate it's not surprising that most of Francey's guests are technically millionaires: even starter homes in Toronto are going for a million dollars.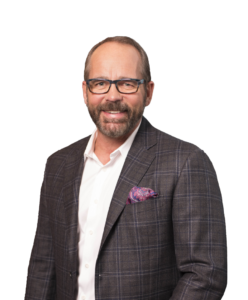 Patrick Francey is the CEO of REIN, the Real Estate Investment Network, with which I have long been familiar: my daughter Helen once worked there. Sadly, as you will discover on the podcast, I confess that our family never made the plunge into investment real estate beyond owning a principal residence in Toronto. We discuss the fact that while real estate is an excellent way to achieve Financial Independence, some of us are more comfortable with investing in financial assets like stocks and bonds: in so-called "clicks" rather than "bricks."
The foundation of Financial Independence
As I say in the interview as well as the recently updated US edition of my financial novel, Findependence Day, job one is to purchase a principal residence and pay down the mortgage as soon as possible; hence the saying "The Foundation of Financial Independence is a paid-for home."
Personally, being more comfortable with clicks than bricks, our family has strived for investing roughly 10% of our financial assets in REITs, or Real Estate Investment Trusts. But as I confess to Patrick, that doesn't mean I don't feel a twinge of regret for not taking the plunge into investment real estate. As they say, hindsight is 20/20.
Broadly investing beyond "Doors"
In the course of the interview, Francey reveals a lot about his own real estate and investment journey. In addition to owning multiple investment properties (so-called "Doors") he is of course also a successful business owner but, like me, also invests a lot in financial assets like stocks and bonds, although apparently not much in Guaranteed Investment Certificates (GICs), which comes up in our chat. We even discuss our mutual plunges into cryptocurrencies like Bitcoin and Ethereum.
Francey proves himself adept at eliciting from his interview subjects their life story and how their personal financial journey let to where they are today.
Near the end of the interview, I was surprised by a series of rapid-fire questions on personal preferences, like a book I was most influenced by (The Master Game by Robert S. de Ropp), a favorite saying (I couldn't come up with one on the spot), favourite musical group, and a few more interesting personal tidbits.
I initially cited the Strumbella's The Party as a favourite song (a Canadian group I recently discovered) but then it occurred to me that given REIN's focus on investment real estate or Doors, asked if I could change my pick to the Doors.
And on that pop-culture note we closed a pleasant exchange of information that I hope some Hub readers may enjoy and benefit from.