by Sean Cooper
While most homeowners won't pay off their mortgages and reach financial freedom until right before retirement, I plan to do it a lot sooner — by age 31. I've managed to accomplish this in Toronto, Canada's second most expensive housing market. How did I do it? Through frugal living, sacrifice and hard work. I was inspired to reach my "findependence" so early after reading Jonathan Chevreau's book, Findependence Day: How to Achieve Financial Independence: While You're Still Young Enough to Enjoy It. Here's my story of how I plan to reach mortgage freedom and findependence and how you can, too.
My Journey Towards Mortgage Freedom and Independence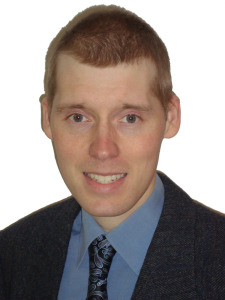 Owning a home has been a goal of mine ever since a young age. My lifelong goal of homeownership became a reality when I purchased a beautifully-renovated bungalow in the suburbs of Toronto in August 2012 for $425,000.
Buying a home at such a young age took a lot of sacrifices, but it has been well worth it. Instead of living on the main floor, I rent it out and live in the basement. I was inspired by the host of HGTV's Income Property Scott McGillivray, who lived in the basement of his first house for nine years to get financially ahead. In my spare time I work as a freelance financial journalist.
Even after graduating from university, I continued to live like a student. I didn't go out and buy a fancy car or go on a five-star vacation – I continue to ride my bicycle to work, pack my lunch and shop at discount grocers. Those savings alone add up to thousands a year. Instead of renting an expensive condo downtown, I was fortunate enough to be able to live at home, paying my parents rent, saving towards a down payment.
While not everyone can afford to buy a house at age 27 and be able to make the sacrifices I've made, there are still things you can do to help pay down your mortgage sooner and reach findependence.
Pay Yourself First
In the words of David Chilton, you should "pay yourself first." I've been able to pay down my mortgage through pre-payment privileges. Most closed mortgages come with pre-payment privileges that allow you to make lump sum payments and increase your payment. The easiest way to pay down your mortgage is to pay yourself first:  set up automatic withdrawals from your bank account, so you're not tempted to spend. You'll save thousands in interest over the life of your mortgage and be mortgage-free years sooner. Ease yourself into it – see what money you can afford to contribute right now towards your mortgage. Even an extra $25 a week can shave years off the life of your mortgage.
SMART Goal Setting
I'm a big fan of goal setting. Through goal setting I've been able to realize my lifelong dream of home ownership. Goals are most effective when they're SMART (Specific, Measurable, Attainable, Realistic, and Timely). For example, if you're saving towards a home, by putting aside an extra $200 per week in your savings account, you'll have $10,400 saved in a year that you can use towards a down payment or a lump sum payment against your mortgage.
Create a Budget and Track Spending
It's hard to know if you're on your way to reaching your financial goals if you don't have a budget. A budget is the most basic tool and effective tool for managing your money. Are you guilty of living paycheque to paycheque? Do you often wonder where your money goes each month? Not only can a budget help you gain control of your finances, it can help you achieve your long-term goals, like mortgage freedom.
A budget acts as a roadmap that helps you stay on course. Creating a budget doesn't have to be complicated. It can be as simple as a Microsoft Excel spreadsheet. Just creating a budget can often lead to savings. You may be surprised how much you spend a month on coffee: by saving $2 a day, you'll have $60 extra a month to put towards your mortgage.
While a budget is helpful, don't forget to track your spending. Tracking your spend is vital to ensure you're not going over-budget every month and putting your dreams of mortgage freedom in jeopardy.
Live Frugally
There's a difference between frugal and cheap. Today it's hip to be frugal. Being frugal means having the willpower to say no to spending from time to time. Changing a few costly spending habits can lead to big savings.
Rather than spending $10 everyday buying your lunch, why not brownbag your lunch instead? You'll eat healthier and save a bundle. Instead of driving to work, why not take public transit or bike like me? The savings can add up quickly.
Frugal doesn't have to mean being boring. You can still have an active social life. Instead of going to a pricey restaurant, you can host a potluck or have a picnic in the park.
Streams of Income
While living frugally can help save money, if you want to reach mortgage freedom sooner, boosting your income goes a long way. There are many ways you can bring in extra income: renting out your home, working part-time, or freelancing.
If you have some spare time in the evenings and on weekends, why not put it to good use by getting a part-time job? Rather than using your basement for storage, you could transform it into a rental suite and start bringing in a steady stream of income. With the extra money, subsidize your mortgage and make lump sum payments against your mortgage to pay it off years sooner.
If you're willing and able to make a few small sacrifices, you can reach mortgage freedom and financial independence a lot sooner like me. You can work because you enjoy working, not because you have to.
Sean Cooper is a Personal Finance Expert and Financial Journalist. He is a first-time homebuyer and landlord who aspires to reach findependence by age 31. Follow him on Twitter @SeanCooperWrite and read his blogs and request his Writing and Web Design services on his website: http://www.seancooperwriter.com/