Various people have asked me to weigh in on our inflation situation with a particular focus on what central bankers should do about rates going forward.
The 'what to do' elements include queries about when to hike, how much, how often and to what end.
I like to use metaphors and the one that fits here is one of having someone you care about climbing a ladder.  In this scenario, the 'friend' is a mashup of the economy and markets (specifically, both the stock market and the real estate market), the ascension up the ladder is the seeming inexorable climb of prices and valuations, and the decision to tip the ladder over is the decision to raise rates.  Here's the problem …
Let's say someone you care about is climbing a ladder and you have been given the task of holding the ladder steady, stable, and firmly rooted on the ground while that person climbs.  In this case, "price stability" equals "ladder stability." It's a tall ladder and conditions are becoming increasingly perilous.  As your friend ascends, it eventually becomes clear to you that communication has been lost: your friend is now so far up that they cannot hear your pleas to reverse course.  It's dangerous.  You know it, but your friend keeps climbing higher.
Central bankers caught in a dilemma
In this scenario, you know that if you were to tip the ladder over, your friend would be seriously hurt.  Conversely, you could do the 'responsible thing' and not tip the ladder over, but if you did that and your friend ended up falling from an even higher position, the consequences could be deadly.    Central bankers are caught in the horns of a dilemma.
Inflation has crept beyond the high end of the stated central bank range and has remained there for about half a year.  Throughout that time, inflation has not only remained outside the bandwidth, it has accelerated.  The most recent readings put inflation at 4.7% in Canada and 6.8% in the U.S.
Absolutely no one wants to be the baddie who deliberately tips the ladder over and causes harm to the friend whose welfare is presumably being protected.  Then again, tipping the ladder over with certain negative consequences might still be preferred over not tipping it over and experiencing cataclysmic consequences.
If central banks were to choose to tip the ladder over early, they would have done so already.  The opportunity has passed. Central banks have gone beyond the point where tipping the ladder would be deemed responsible.
As a result, they choose to do nothing and hope that somehow, their friend will make it down.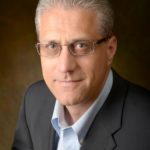 John De Goey, CIM, CFP, FP Canada™ Fellow, is a Portfolio Manager with Toronto-based Wellington-Altus Private Wealth Inc. This blog originally appeared on the firm's "Newswire" site on Jan. 11, 2022 and is republished on the Hub with permission. 
The information contained herein has been provided for information purposes only.  The information has been drawn from sources believed to be reliable.  Graphs, charts and other numbers are used for illustrative purposes only and do not reflect future values or future performance of any investment.  The information does not provide financial, legal, tax or investment advice.  Particular investment, tax, or trading strategies should be evaluated relative to each individual's objectives and risk tolerance.  This does not constitute a recommendation or solicitation to buy or sell securities of any kind. Market conditions may change which may impact the information contained in this document.  Wellington-Altus Private Wealth Inc. (WAPW) does not guarantee the accuracy or completeness of the information contained herein, nor does WAPW assume any liability for any loss that may result from the reliance by any person upon any such information or opinions.  Before acting on any of the above, please contact me for individual financial advice based on your personal circumstances.  WAPW is a member of the Canadian Investor Protection Fund and the Investment Industry Regulatory Organization of Canada.